The two-hour finale of Outlander season 2 left viewers wanting for more. It ended with Claire – who had travelled to Scotland along with her daughter Brianna in 1968 – finding out that her husband-from-the past Jamie Fraser survived the Battle of Culloden, which could set up a tearful reunion for the couple in season 3.
Executive producer Maril Davis spoke about the return of season 3 and teased that fans would get to see the much-anticipated reunion between Jamie and Claire in the upcoming season. She told ET Online, "You know what, we're still kind of figuring that out. We're mapping it out, but I feel like we will stay fairly consistent to the books." However, the producer explained that fans would haveto wait to see the two together.
"I would hate to see them [Claire and Jamie] together immediately. Like I said, we're still kind of figuring that out, but you should feel that 20 years has passed and it shouldn't be easy. That's a huge separation for them and they think they'll never see each other again," she teased.
Speaking about the return date of season 3, Davis shared, "I don't think we've talked about it yet and it's less of a matter of when we want it to premiere, and more of when it's going to be ready. But we'll go into production later this year and we'll just start churning those episodes out."
Nonetheless, the producer confirmed that Outlander season 3 will have 13 episodes. "I think we will kind of stick to 13 as we move forward. What people don't realize is, in the first season, those 16 episodes came from me and Ron [executive producer Ron Moore] on our own without a writers' room just kind of trying to figure out how many episodes there would be."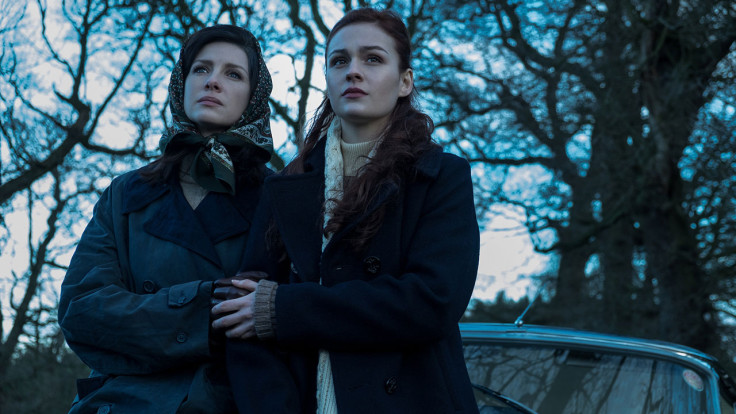 "Also, production-wise, it's very difficult to pull off 16 episodes and it's hard on the actors. It took us more than a year of shooting the first time around and 13 episodes takes us 10 months of shooting -- and that's not taking into account the prep time or the time for the writers -- so you end up being on a very long cycle. We feel like 13 is an appropriate amount and if we tried to do more, it would put a strain on production and it would be even longer between seasons," she stressed.