Watch Suits season 6 premiere live online: Mike will be confronted with harsh realities in prison
All employees at Pearson Specter Litt will be seen dealing with the fallout from Mike's crime.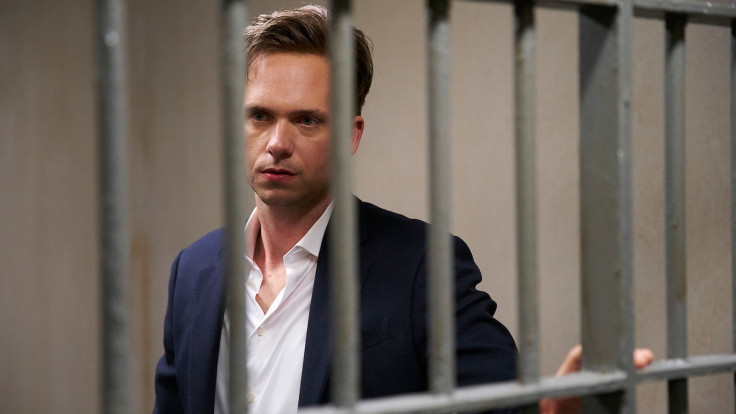 Suits returns with its much anticipated season 6 on Wednesday (13 July) at 9pm EST on the USA Network. The premiere episode titled To Trouble, will see Mike Ross coming to terms with life in prison.
The official synopsis for episode 1 reads as follows:
After signing a plea deal to spare his colleagues at Pearson Specter Litt, Mike is confronted with the harsh realities of prison life. Meanwhile the once bustling Pearson Specter Litt offices feel like a ghost town. The firm will have to deal with the fallout from Mike's crime before they can begin to rebuild.
Click here to watch Suits season 6 via live stream on the USA Network. You can watch the episode online by clicking here (only in US).
Season 5 of Suits ended with Mike Ross taking a two-year plea deal and entering Danbury Federal Prison and season 6 will pick up with Mike's first night in jail, where he connects with his cellmate, and gets accustomed to a life behind bars.
Elsewhere, Harvey Specter, Jessica Pearson, Louis Litt, Donna Paulsen and Rachel Zane are left to deal with Pearson Specter Litt, as the senior partners have defected the firm following Mike's decision. Also, PSL is being sued for every case Mike Ross has ever touched.
Patrick J Adams, who plays Mike, revealed that the most difficult part of shooting for Suits season 6 was that he missed interacting with his co-actors. He told Cinema Blend, "I think, you know, the hardest part is that I miss my friends and a lot of those interactions. I miss what Mike feels like. And I miss the interactions between Mike and Donna. I miss the looks that Mike gives Louis when Louis is doing something weird.
"I miss an intimate scene with Rachel where we get to see, you know, how the walls come down a little bit. All of those relationships I got so used to playing. I'm definitely realising that being away from them is sad, because it would be for Mike, and I'm excited to hopefully be reunited with them soon."
© Copyright IBTimes 2023. All rights reserved.