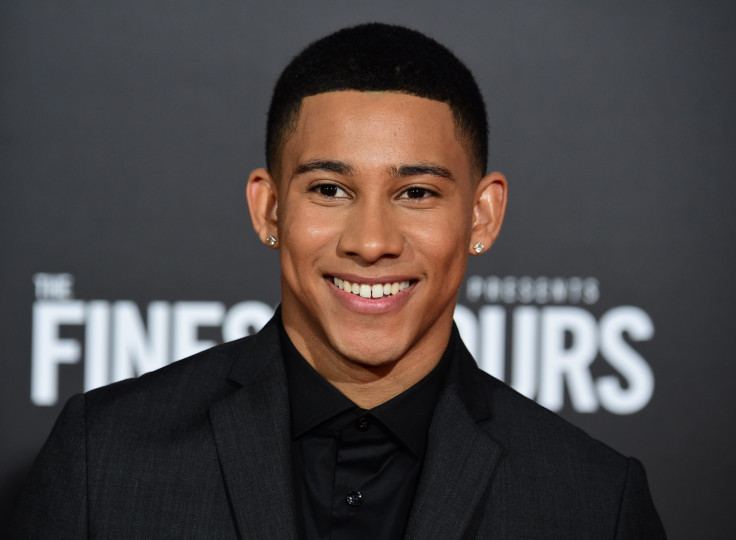 After coming out as bisexual with an immensely powerful message, actor Keiynan Lonsdale is receiving love and admiration. Both fans and celebrities have reacted to the Flash star's moving social media post by sharing words of encouragement.
"My hero! Love you!" actress Candice Patton – who co-stars as Iris West in The Flash – wrote responding to Lonsdale's decision on revealing his gender identity. While the Killer Frost actress Danielle Panabaker added about her co-star, "Proud of you... lots of love."
It wasn't just Lonsdale's co-stars from the CW show, other celebrities also said they admired the actor for his courage.
Acknowledging the 25-year-old's brave decision, actress Gina Rodriguez from Jane the Virgin tweeted, "Beautifully said and what freedom you just gave to so many who may have feared acceptance. Dope shit @KeiynanLonsdale."
"Could not be prouder of my best friend," British TV star Elliot Knight wrote adding to the online love for Lonsdale.
The outpouring on Twitter was prompted by Lonsdale's moving Instagram post, in which he came out as bisexual.
"I like to change my hair, I like to take risks with how I dress, I like girls, & I like guys (yes)," the actor, who rose to fame with his role of Wally West aka Kid Flash on the CW series shared. He added, " I like growing, I like learning, I like who I am and I really like who I'm becoming. Spent way too many years hating myself, thinking I was less valuable because I was different.. which is just untrue."
He goes on to say how he needs to "embrace himself" and not fake anymore or apologize for falling in love with people regardless of their gender.
"I've become bored of being insecure, ashamed, scared... no one should feel like that about themselves, especially when there is so much good life to live," Lonsdale wrote before concluding, "I hope we can all learn to embrace who we are & not judge people who aren't exactly the same as us. The truth is we are all family, we're all one. Just love. Keiy."
Soon after he shared the message, the actor was greeted with support from his fans and followers across all social media platforms. Overwhelmed with the positive response, Lonsdale later sent a thank-you note via Twitter.
"Nothing better than happy tears. The love is beyond measurable, thank you. Don't forget to give that same love back to yourselves," he wrote.