An Ivy League professor was questioned on Thursday,5 May, after a woman told the American Airlines' cabin crew he was scribbling some sort of terrorist code on his notepad. The complaint against the 40-year-old tenured professor at the University of Pennsylvania caused a two-hour flight delay on a flight from Philadelphia to Syracuse.
Professor Guido Menzio, an Italian economist, was on the first leg of his journey to Ontario, where he was to give a lecture at Queen's University on a paper he is co-authoring on price dispersion and menu costs. He had been refining the properties of his price-setting model – a differential equation. – that he was about to present while the plane began preparing for takeoff, and his seatmate settled in besides him.
The Washington Post reports that after trying to start a conversation with Menzio, the woman first came forward to cabin crew saying she was feeling ill. But once off the plane, she revealed to the cabin crew that she did not feel comfortable flying because of the man sitting next to her.
Security personnel intervened and determined the economics professor wasn't a threat to anyone. The woman who had raised concerns never reboarded the flight.
The woman who had raised concerns never reboarded the flight.
In a Facebook post, the Ivy League professor describes the experience as "unbelievable" and that it made him laugh. He wrote: "It's a bit funny. It's a bit worrisome… The lady just looked at me, looked at my writing of mysterious formulae, and concluded I was up to no good."
Menzio went on to describe the event as a sign of rising xenophobia due to the US presidential campaign. "What might prevent an epidemic of paranoia? It is hard not to recognise in this incident, the ethos of [Donald] Trump's voting base," he wrote.
Menzio insists he was "treated respectfully throughout" but says the whole incident served to illustrate a "broken system that does not collect information efficiently" and that anyone can end up causing a flight to be delayed for hours, no matter how ridiculous the suspicion.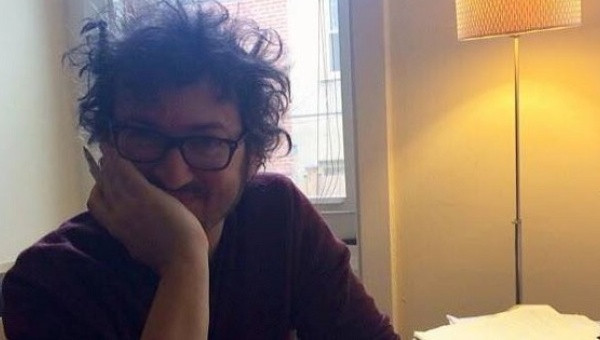 American Airlines, whose regional partner Air Wisconsin operated the flight, confirmed a woman had raised suspicions about Guido Menzio, who has "dark, curly hair, olive skin and an exotic foreign accent", according to the Washington Post.
Last year, Menzio was awarded the Carlo Alberto Medal: a prestigious recognition awarded to the best Italian economist under 40 years of age.