Flint water crisis: Michigan Governor Rick Snyder apologises and vows fixes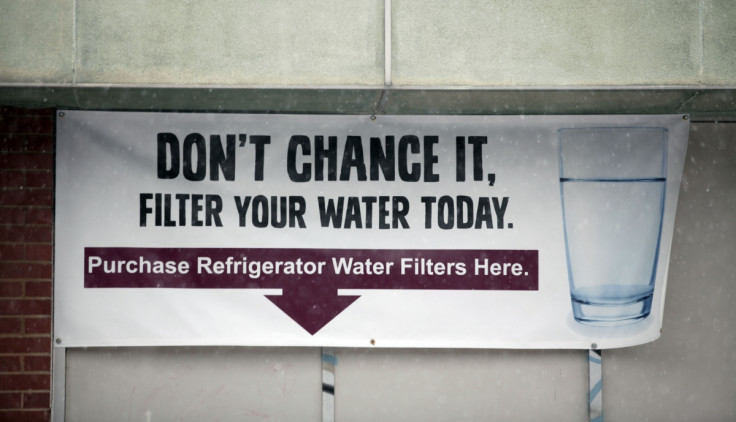 Michigan Governor Rick Snyder has formally apologised to the residents of Flint for his mishandling of the water crisis that left many with lead poisoning. In his State of the State address on 19 January, the Republican governor vowed to fix the situation.
"Your families face a crisis—a crisis you did not create and could not have prevented," Snyder said. "To you, the people of Flint, I say tonight as I have before: I am sorry and I will fix it...Government failed you." Snyder has faced severe criticism and calls for resignation for his handling of the crisis.
The apology came as the US Environmental Protection Agency (EPA) said officials acted too slowly to address the crisis. The EPA said it faced "resistance at the state and local levels to work with us." Earlier on 19 January, President Barack Obama met with Flint Mayor Karen Weaver.
In response, Snyder used his annual address to ask lawmakers to authorise $28M (£19m) in spending for diagnostic tests, health treatment for children and teens, replacement of taps and fixtures in Flint schools and day care centres and a survey of the city's water pipes, Reuters reported. The crisis began in April 2014 when a state-appointed emergency manager switched to Flint River water from a Detroit-run water system to save money.
According to Reuters, the complaints—including rashes, hair loss and other problems—began within a month of the switch. However, the city did not return to Detroit water until October 2015 after tests showed elevated levels of lead in the city's tap water and in some of the residential children. The contaminated Flint River water caused old pipes to corrode, which in turn allowed lead to leak into the water.
An initial batch of 2,200 tests revealed that at least 43 children had elevated levels of lead in their blood, NBC News reported.
In an effort to appear transparent, Snyder said he would also release his emails regarding Flint from 2014 and 2015. "We will not stop working for the people of Flint until every single person has clean water every single day—no matter what," the governor said.
He added that the state's National Guard would increase their efforts to visit all affected homes and that he would appeal the president's decision to not declare a major disaster. President Obama has declared a state of emergency over the crisis, allowing the city to receive federal aid.
At least 1,000 people protested against Snyder and his government at the state Capitol on 19 January. "The governor has a business agenda and his business agenda was to take over the water to profit in it," People's Water Board member Lila Cabbil. According to NBC News, protesters chanted "Clean water!" and "Snyder must go!" during the demonstration.
© Copyright IBTimes 2023. All rights reserved.