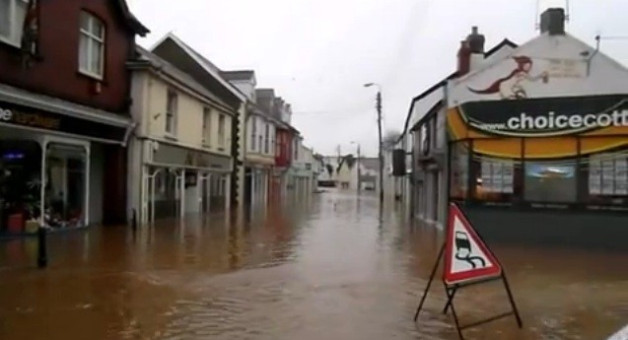 After two days of constant rain, the inhabitants of Braunton, North Devon, and Helston in Cornwall have begun to clear away the flood water from their homes and businesses in time for Christmas.
The UK Environment Agency still has 106 flood warnings active for the south-west of England, and warns of more rain to come.
Heavy rain over the last few weeks, particularly in south-west England, has left the ground saturated, and even small amounts of rainfall now flow over the earth rather than being absorbed, meaning that even a light shower now threatens to bring flooding.
In Braunton, the River Caen burst its banks, flooding the high street. Shopkeepers who were gearing up for a last-minute shopping rush for Christmas instead watched as water flooded in, ruining their stock.
In Helston, nearly 200 people were evacuated from their homes overnight on Friday 21 December. According to the Environment Agency, the area is still at risk of severe flooding that may pose a danger to life.
Below is a video of the Braunton flooding, as recorded by a reporter on the local newspaper, the North Devon Gazette.