Severe flooding in the UK, above-zero temperatures in the Arctic and snow in Mexico could be symptoms of the most powerful El Nino weather system since 1998, Nasa scientists say. During the El Nino of 1998, there were freak weather events worldwide, which killed an estimated 23,000 people but the World Meteorological Organization (WMO) warns that this time round, a combination of El Nino and global warming, may "turn up the heat" in ways never previously experienced.
The flooding across the UK is due to exceptionally warm air, which is able to hold more moisture and therefore rain, coming from the Atlantic. The same weather system is also affecting temperatures at the North Pole where in December the average temperature would be -25C, but is currently above zero.
The US has also been affected by flooding and above-average temperatures in the north of the country, but south of the border in Mexico, there has been snowfall in the Sonoran desert for the first time in over three decades. This year there has also been severe flooding in Brazil, Argentina, Uruguay and Paraguay - which has also been blamed on an unusually powerful El Nino, whose full impact will only be seen in 2016.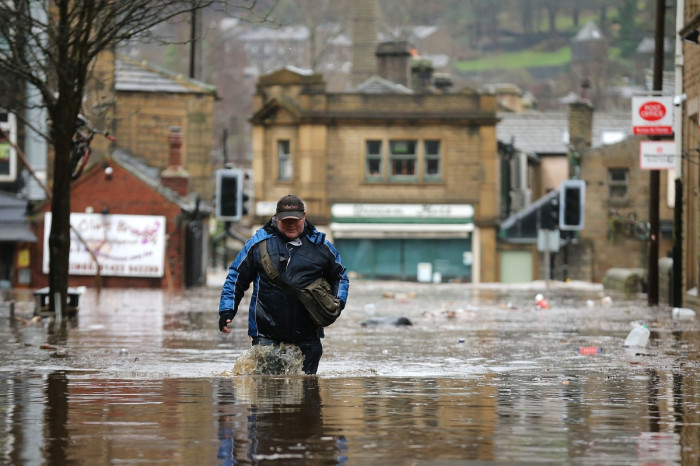 Measurements taken by Nasa's JASON satellite on 27 December found average sea heights in the central and eastern Pacific near the equator almost identical to ones taken in December 1997. High sea heights are an indicator of the presence of a thick layer of warm water. Nasa is warning this will mean unusual weather across the US and beyond.
El Nino could bring long-awaited rain to the southwestern US, but may also lead to extreme drought across Africa, Oxfam warns. "The El Niño weather system could leave tens of millions of people facing hunger, water shortages and disease next year if early action isn't taken to prepare vulnerable people from its effects," the charity said in a press release.
WMO secretary general Michael Jarraud says a powerful El Nino combined with anthropomorphic climate change could have unpredictable effects worldwide. "This naturally occurring El Nino event and human-induced climate change may interact and modify each other in ways which we have never before experienced, " said Jarraud. "Even before the onset of El Nino, global average surface temperatures had reached new records. El Nino is turning up the heat even further."