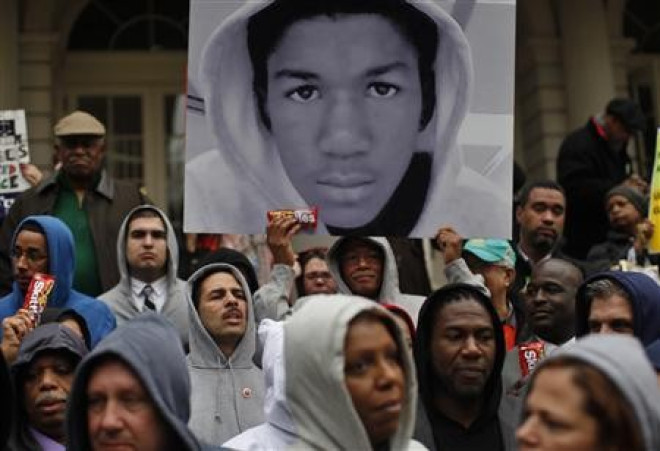 The Florida Senate has given the go-ahead to a bill that allows gun-owners to fire warning shots to ward off attackers in dangerous situations.
The so-called "warning shot" bill was passed with a majority of 32 to 7 and will now be sent to Governor Rick Scott to be signed into law. Supporters have claimed the law is necessary because someone who fires a warning shot could be given a prison sentence, while a person who shoots and kills an attacker may be acquitted under the current Stand Your Ground legislation.
Gun control advocates and civil rights groups have branded the measure irresponsible and warned it could encourage gun owners to be "trigger happy". Recent high-profile cases such as acquittal of George Zimmerman in the fatal shooting of Trayvon Martin have led to heightened campaigns for stricter gun control in the state.
Senator Chris Smith, a Fort Lauderdale Democrat and Senate minority leader thinks "this is the wrong message to send" in the current climate. He argues: "I don't think it's responsible right now to tell people to do warning shots."
Yet the bill is heavily backed by the NRA and Florida Carry, who argue that the legislation offers protection for members facing prosecution, or who had been convicted for aggravated assault for firing guns in cases that did not involve injuries.
Senator Greg Evers, the Senate's sponsor, told the Miami Herald: "This is about self-defense. It's one more step forward for people to protect themselves. What this bill does, if you are threatened you can use force to defend yourself. This is just the right thing to do."
Evers maintained that the language of the bill "does not say anything about warning shots", and that the law was needed because of Florida's "10-20-life" law. The legislation is a minimum sentencing law in the state, in which anyone using a gun in a crime faces 10 years in prison, 20 if the weapon is fired and life if someone is wounded or killed.
Marion Hammer, an NRA lobbyist told Fox News that "10-20-life" was not intended to be used in self-defense cases: "This is an important bill because it stops the abuse of 10-20-life and keeps prosecutors from using it against people who use lawful self-defence."
The legislation gained bipartisan support from seven Democrats who argued for a fairer application of Stand Your Ground. The case of Marissa Alexander was brought up in the half-hour debate, the Jacksonville woman who was sentence to 20 years imprisonment last year for firing a shot at her estranged husband.
An appeals court has ordered a new trial on charges of aggravated assault and she is currently free on bond. Alexander's case drew criticism from civil rights groups after she was sentenced for what she termed a warning shot at her husband in a domestic violence incident.
Florida lawmakers have introduced a spate of bills which have broadened the legal use of firearms in the state, including one bill currently under consideration to allow people carry their guns during emergency evacuations without a concealed-weapon licence.