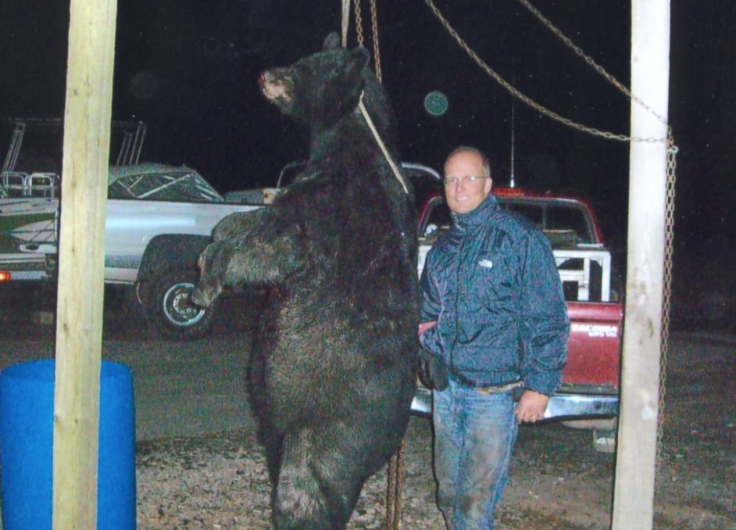 The Wildlife Conservation Commission of Florida claims it needs to stabilise the increasing number of bears, despite protests from animal rights campaigners. Activists say the state should aim at getting rid of rubbish and work on curbing the smell of food in garbage.
On Saturday (24 October) over 200 bears were shot dead, including an 80kg specimen, killed by a 16-year-old boy. "I got lucky," said Paul Fitzgerald. "I was born into it, so it just came natural."
The WCC said nearly 4,000 permits were issued to hunters. "There has been a need to make seasons longer, make them more liberal, because there have been so many predators and they're not as controlled as they should be," said Nick Pinizzotto, president and chief executive officer of the Sportsmen's Alliance in a BBC report.
The object of the hunt is to decrease the rising population of the black bears. The state estimates there are now around 3,000 bears in Florida, a steep increase from the 300 that were estimated in the 1970s.
Animal rights groups said the hunt was avoidable and lacked public support. A lawsuit to block the bear hunt, citing unsound science used by the state, lost its court case. Chuck O'Neal's group, Speak Up Wekiva, filed the lawsuit.
"We've gone to great lengths to rebuild this species and now they're up for sale for a hundred bucks a piece? It's crazy." One of the first kills of the day was at the Rock Springs monitoring station with reports that a young woman had shot a lactating female with a .243 Remington. "It's wrong," Astevia Willett of Largo told the Orlando Sentinel. "It's death. Now there are one or two babies alone so (the hunter) can have a trophy on her wall."
The state of Florida says the bear hunt has nothing to do with bear attacks. At least four Florida residents have been injured in bear attacks in the past 24 months, mostly in the areas north of Orlando. A bear attacked a man on Friday, leaving him with non-life threatening injuries. He told local TV that the bear came out from behind a garbage dumpster and lunged at him, slashing him on the arm.