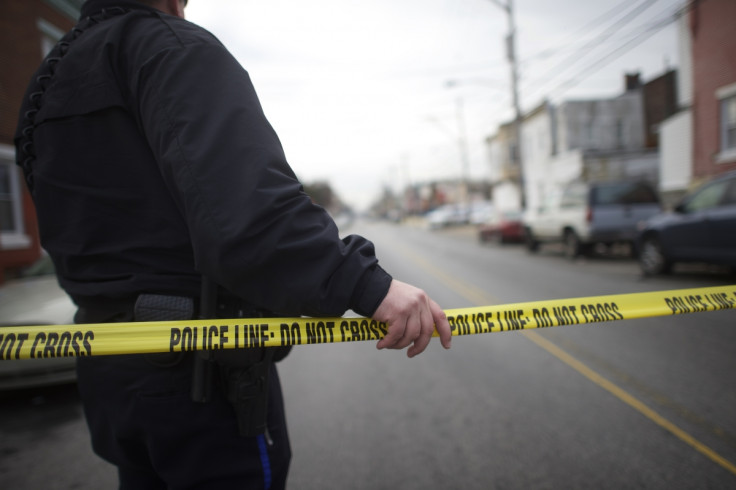 A Florida man was sentenced to 32 years in federal prison after pleading guilty to producing child pornography and enticing a minor to engage in sexual activity on Friday (3 March). Frank Noyes, a convicted child molester, molested his girlfriend's two daughters, aged three and five, in Georgia.
According to the Miami Herald, the 51-year-old West Palm Beach resident forced the 5-year-old to perform oral sex on him. He photographed this act and later sent the pictures to a 12-year-old in Plymouth, Minnesota.
Noyes was also involved in a 9 February 2016 argument between the Minnesota girl and her mother. Plymouth police answering a domestic assault report found the mother and daughter arguing over the 12-year-old's discussions with her "boyfriend" online. The boyfriend was identified via the Kik messenger app under the user name "9_plus".
The girl initially identified herself as a 17-year-old, the Herald reports. Noyes sent her explicit photos and videos and told her that he was sexually abusing the two little girls.
He sent the Minnesota girl four pictures of himself molesting the 5-year-old girl. The pictures had been taken in November 2014, when Noyes was still with the girls' mother.
An undercover officer posing as the Minnesota girl told Noyes that she was not 17 but 12 years old. Noyes admitted the photos were illegal and that the children involved were his ex-girlfriend's.
The Miami Herald reported FBI tracked Noyes to a sober living facility in West Palm Beach and found folders on his phone filled with child pornography photos. They also found "numerous Kik messenger chats" between Notes and "what appears to be minor children," the complaint said.
"Noyes would ask their age and, if [they were] young enough, would try to build a rapport and, in some instances, get them to send him pictures of themselves," the complaint added.
Noyes was previously convicted of indecency with a child in 1986. He pleaded guilty to the child pornography charges in October, the Palm Beach Post reported.