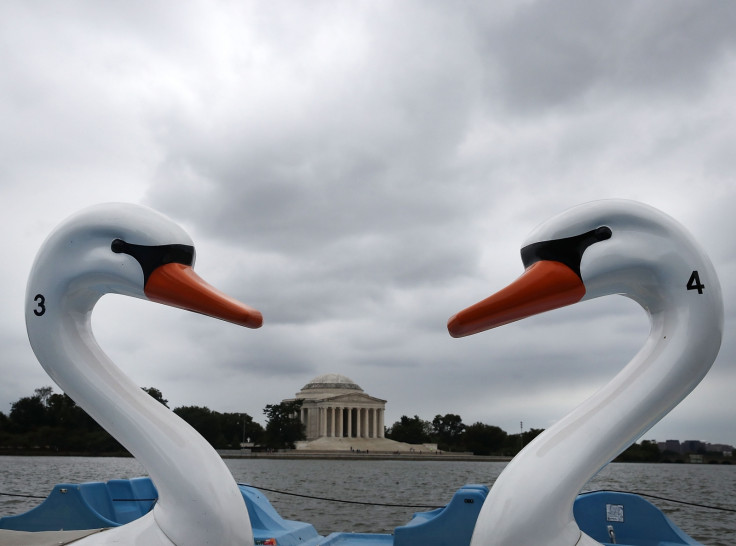 A man from Orlando, Florida, who was high on ecstasy, has been rescued after he stranded himself in the middle of a fountain at Lake Eola. Keith Thurston was rescued at around 4am local time (9am GMT) on Friday (15 December).
Following his rescue, the 36-year-old told authorities that he ingested "a large quantity of Molly (MDMA)" and had stolen a swan-shaped paddle boat to drive to the middle of the lake to be with the swans "because they didn't judge him".
Authorities said that after reaching the fountain, Thurston forgot to tie up the boat and when he returned, the boat had floated away from where he left it. He was rescued after police were called to the Post Parkside apartments shortly after 3.45am. He was found in the middle of the lake's decorative fountain screaming for help.
Police along with the Orlando Fire Department drove to the fountain and brought Thurston back, who was visibly shivering, wearing only a life vest and shorts. He was taken to a hospital for treatment, the Daily Mail reported.
Local media reports stated that the Orlando Police Department has not yet filed any charges against Thurston and were awaiting a reply from the rental boat company on whether they want to file charges against him. Police are also probing how Thurston managed to steal the swan boat out of a fenced and locked area.
The incident follows another unusual case where a Russian man in an intoxicated state fell into an underground heating system in Kursk city and spent a whole day there. The unidentified man in his 40s was first found by a group of children who alerted authorities.
Local media reported that the pipe network in which the man was stranded delivers hot water to Kursk residents and during winter, the heat in the pipes rise up to 130 degrees Celsius. The heat is enough to burn a person alive, rescuers said, who successfully pulled the man out of the confined space alive.