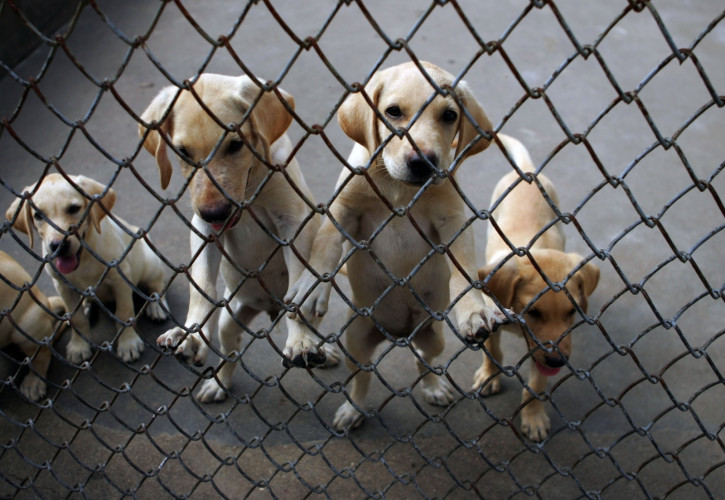 A 35-year-old Florida woman was arrested by authorities on Thursday (14 December) after they found three dead dogs wrapped in plastic and cardboard kept in her freezer.
Volusia County sheriff's deputies, who were checking the house of Victoria Kanger at the Hastings Road, saw her small child sitting on a couch crawling with cockroaches. The house was heavily infested with roaches and fleas and the deputies said their lower pant legs were covered in fleas as they entered the home. There were two dogs and numerous cats in the home.
"A very large amount of cockroaches crawling on the common areas such as couches, tables, pile of clutters and the walls of the residence," the deputy wrote in his report.
"The cockroaches did not appear to flee at the presence of humans indicating the cockroach infestation has been a chronic problem," the deputy wrote, according to The Ledger website.
They also said they found heaps of trash inside the home, which emitted an odour of urine and faeces, Fox6 Now news reported.
Authorities said that when they asked about the dead animals, before Kanger could answer, the five-year-old girl said "yes" and even named the dogs, the report details. She directed the deputies to the dogs kept in the freezer, according to the Associated Press.
On arrest, Kanger told the authorities that as she did not have a shovel to bury the dogs, she chose to keep them in the freezer. It is not known how the dogs died.
The bad living conditions of Kanger were brought to light after officials from the Volusia County Sheriff's Office in Central Florida received a tip-off in October.
The tipster told the officials that Kanger had been neglecting her children, aged five and 14, the Miami Herald reported. The two kids are now in the custody of the Department of Children and Families.
"It is disgusting, non-liveable for a five-year-old (girl). I mean, there's poop all over the floor, there's piles of clothes, there's roaches. She's had lice for the past eight months," the tipster told police during a 911 call.
Kanger kept making excuses for not keeping the house clean and accused the father of the child for causing her problems over custody issues, the report states.
Kanger was arrested and charged with child neglect and held till Friday at the Volusia County Branch Jail on $2,500 bail (£1875.02).