A skydiver in South Carolina lost his life following a mid-air collision with another skydiver on the last day of the noted CarolinaFest. The other skydiver broke his leg while landing, but survived the accident.
Skydive Carolina, the host of the event, said in a statement that the accident took place on Saturday (4 June) at approximately 7.10pm local time. The body of the deceased skydiver, identified as Bond Springer, was found on Sunday morning following a search operation in the area.
The two experienced skydivers collided mid-air "while making a wing suit skydive" during the annual skydiving festival. "One of the two skydivers deployed his main parachute and landed despite sustaining minor injuries," the statement said, adding that the other skydiver could not be found after the accident. A search operation was immediately launched to locate the missing skydiver, but had to be called off "due to storms that rolled in followed by darkness".
The deceased skydiver is reported to have fallen from a height of about 14,000 feet following the collision. The 32-year-old hailed from Boca Raton, Florida. Authorities have launched an investigation into the accident, the Guardian reported, adding that they have not commented on whether Springer's parachute opened.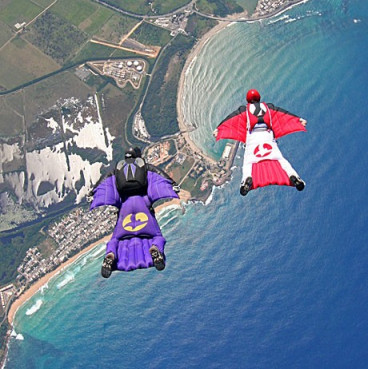 Skydive Carolina officials have said they do not suspect malfunction in any equipment.