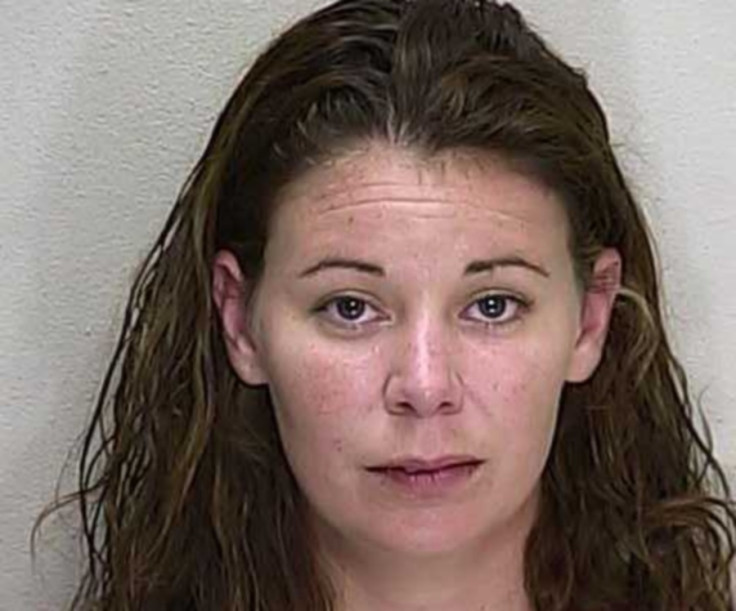 A Florida woman is accused of threatening a man with a hatchet after he refused to have sex with her. Leslie Mills, from Ocala, around 50 miles north of Orlando, allegedly went ballistic after she returned home on Thursday 23 June following a night out drinking.
The 26-year-old was arrested and charged with aggravated assault with a deadly weapon and domestic battery.
The victim says Mills left his property to go out drinking and returned in the early hours the next day. The man was asleep in a bedroom when Mills arrived home and she allegedly 'repeatedly asked him to engage in sexual activity with her'.
According to the report he snubbed her advances and left the bedroom to try to get some sleep on the living room sofa. Mills is then alleged to have followed him, sat on top of him, and continued to ask him for sex.
Again trying to escape her demands the man says he fled into the bathroom and locked the door, according to the police report. Mills then attacked the locked bathroom door and eventually managed to prise it open, according to a police report obtained by The Smoking Gun.
It was only when she entered the bathroom he realised she was wielding a hatchet that had been removed from a living room wall, the police report alleges. A fight then ensued with Mills raising the hatchet high into the air appearing to be preparing to strike him, the victim said.
He then managed to disarm Mills and slid the hatchet across the ground as he escaped, the police wrote. The arresting officer said that the man had 'stated several times' he feared for his life during the scuffle.
When officers from the Ocala Police Department arrived they found Mills outside, dressed only in a bathrobe and seemingly drunk. The man is alleged to have had a large bite mark on his bicep, according to police. Mills was booked into the Marion County jail and released the following day on bail.