A Florida mother has been called a hero after she was forced to fight off a would-be kidnapper attempting to abduct her 13-year-old daughter while the pair were out on a shopping trip. The mother and daughter were browsing the shopping aisles of a Dollar General store in Hernando, Florida, when 30-year-old suspect, Craig Bonello, grabbed the girl and tried to leave with her.
According to a statement from the Citrus County Sheriff's Office, Bonello grabbed the girl and was making his way to the exit when the girl's mother caught up to them. "A 'tug-of-war' ensued between the suspect and the mother, and screaming could be heard throughout the store," police said. The mother—whose name was not released by authorities—used her body to throw herself on top of her daughter to save her.
Finally, Bonello let go of the girl and made a run for it, but not before running straight into an off-duty police deputy.
Deputy officer Jonathan Behnen had stopped at the store to pick up cleaning supplies when he encountered the running suspect, local police said. "Next thing I know, the suspect comes running out the front door," Behnen told reporters. "The store manager, who is known to me...started yelling at me, 'John, he just tried to kidnap a girl.'"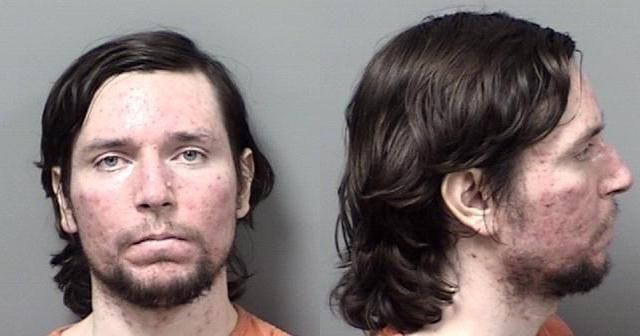 Springing into action, the deputy used his patrol car to block the suspect's vehicle from leaving the store car park and ordered him to surrender. Despite initially defying the order, Bonello was eventually taken into custody. "I escorted him out of the vehicle, I put handcuffs on him, and I just waited for backup to arrive," Behnen said, according to The Washington Post.
"In my ten years on the road I have never seen anything like this," Sergeant Craig Callahan said. "He truly intended to abduct this child right in front of everyone in the store." Police said the mother-daughter duo was "very rattled" but were unharmed.
According to NBC News, Bonello has a history of arrests dating back to 2009, though none of his previous arrests include abduction. The suspect's most recent arrest was at a Walmart store in February 2016. In a 911 call made during Bonello's arrest, an unidentified store clerk said Bonello was a regular at the store before adding, "He does have medical issues."
Bonello's uncle, Tony Bonello, told reporters his nephew is in need of psychiatric help. "It's just sad that this has happened, because this is not the kid that grew up with my kids," his uncle said. John Spivey, chief assistant public defender for the 5th Judicial District, confirmed Bonello's mental health issues date back to his time in the Air Force when he was just 18 or 19 years old.
Bonello is charged with child abuse and kidnapping and is scheduled for his arraignment on 27 June. Spivey said Bonello will be evaluated and expects him to be adjudicated as incompetent.