Violent hurricane-force wind gusts and rains from Hurricane Irma were recorded in Key West, the southern tip of Florida, late on Saturday night (9 September) as the US mainland prepares to brace the Category 4 storm.
According to an advisory issued by the National Hurricane Center (NHC) at 3am GMT on Sunday, 10 September, the powerful winds lashed the Florida Keys with winds of 74mph as the massive storm began turning from Cuba's north-east into the Florida Strait.
Irma hurricane was first reported to have weakened to a Category 3 hurricane, but the National Weather Service Key West upgraded it to a Category 4.
It warned that with maximum sustained winds of 130mph (209km/h) it will be a "life-threatening storm surge" as it approaches Florida.
The Florida Keys, which has already suffered some minor damages, is expected to bear the brunt of the storm in the coming hours, as Irma is set to bring with it tornadoes, flooding, and a 15ft sea surge.
CNN reported that Irma is expected to cross the lower Florida Keys on Sunday morning before pounding on the state's west coast by Sunday afternoon, where it threatened storm surge of up to 4.6meters, a height that is enough to cover a house.
BBC reports that the western Gulf coast is expected to be the worst affected because of Hurricane Irma. Cities Tampa and St Petersburg are reported to be in the path of the storm.
The weather service placed at least 36 million people under a hurricane warning as of Saturday night.
There were "no safe areas within the Keys," Brock Long, the head of emergencies Fema told CNN.
"You put your life in your own hands by not evacuating," he added.
'Just get out of the way'
President Donald Trump has warned people in Florida to stay out of the way of the storm's path and find safety as Irma approaches the southeastern-most US state.
"This is a storm of enormous destructive power, and I ask everyone in the storm's path to heed ALL instructions from government officials," Trump said on Twitter.
In a video from Maryland, Trump said he was "monitoring the situation around the clock. We're as prepared as you can be for such an event.
"Property is replaceable, but lives are not, and safety has to come first. Don't worry about... just get out of its way. "
Approximately 6.3 million of Floridians, which account for 30% of the state's population, have been told to leave their homes.
But Florida Governor Rick Scott said it was too late for anyone to evacuate now.
"We are running out of time," Scott told reporters. "If you are in an evacuation zone, you need to go now. If you are planning to leave and do not leave tonight, you will have to ride out this extremely dangerous storm at your own risk."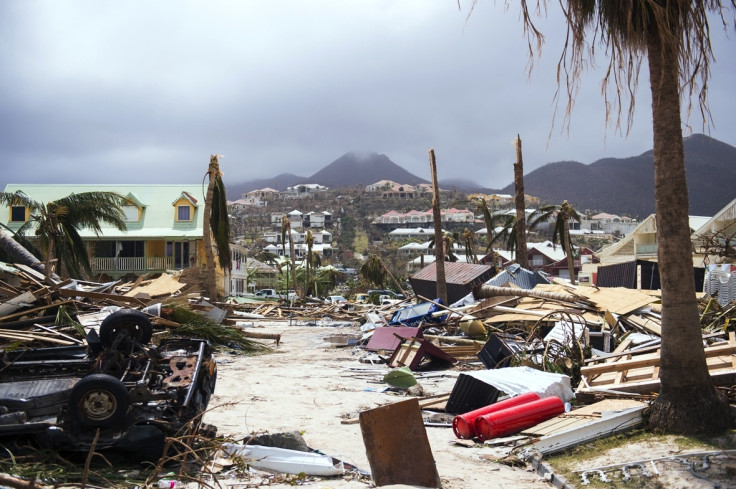 Besides, more than 75,000 people, mostly in and around Miami and Fort Lauderdale, are reported to be currently without electricity, according to Fox News.
Hurricane Irma, which has been catastrophic, has killed at least 25 people this week and left a trail of destruction in the Caribbean.