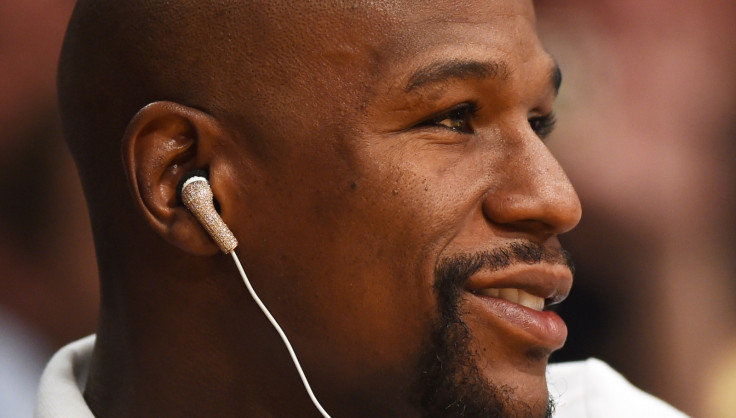 Floyd Mayweather has confirmed he has sat down with Manny Pacquiao to discuss terms over a super-fight in May but insists there is still no agreement between the two camps.
Ongoing talks have failed to produce a positive outcome as of yet with a number of issues still to be resolved, including an agreement between rival television networks HBO and Showtime.
But Mayweather, whose has responded to speculation over a fight with Pacquiao almost exclusively though social media, claims it is not him or the Filipino fighter who are stalling on the deal.
In a message posted via his Instagram account, he said: "I set up this meeting with Manny Pacquiao to get this fight done but they will continue to tell the public it is us [who are holding up negotiations] and that is NOT TRUE."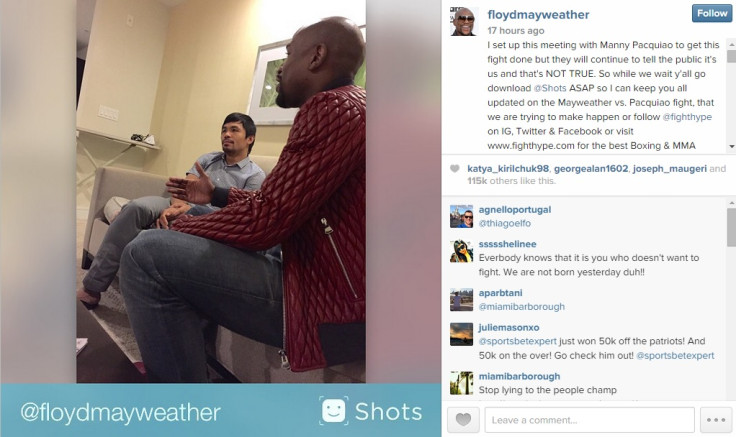 Mixed messages as to what exactly is the source in the delay have done little to help negotiations that have been plagued by problems for the past six years.
Bob Arum, Top Rank CEO and Pacquiao's promoter, told the Associated Press rival television networks HBO and Showtime had come to an agreement on stateside coverage of the bout.
"We had four issues and we resolved two," Arum said. "Now we are working on resolving the other two. Unless something else comes up at the last minute, that is what my take is."
However, Showtime executive Stephen Espinoza denied Arums claims and insisted there were still "issues" to be settled before an agreement will be met.
"There are still a few significant issues on the network side and the fighters' side," Espinoza told USA Today.
"While we are optimistic, it is still premature to say the network deal is done."
Arum also claimed the major financial matters of the fight had been settled, with a 60-40 split of the purse projected to be worth $200m (£131m) in Mayweather's favour agreed on.
But while his Instagram post bodes well for ongoing talks, its denial of a confirmed deal casts further doubt on what would be the richest fight in boxing history taking place in May.