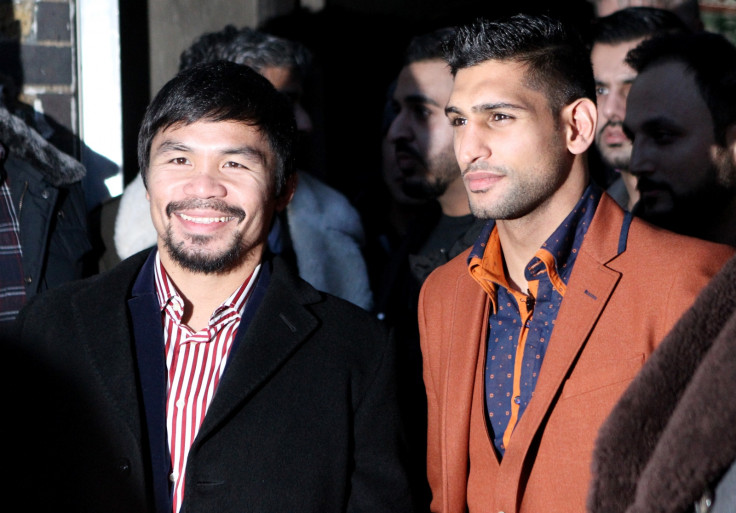 Prince Harry is keen to do all he can to ensure Manny Pacquiao fights Amir Khan in London, according to Top Rank CEO Bob Arum.
Pacquiao is still hoping 2015 finally brings a long-awaited showdown with Floyd Mayweather Jr in what would be the richest fight in boxing history on 2 May in Las Vegas.
But the Filipino fighter last week travelled to London to hold talks with Khan, where his advisor Michael Koncz admitted: "Just in case Floyd doesn't come through we regard Amir as the best possible alternative."
And according to Arum, who is never one to shy away from an outlandish statement, Prince Harry has been doing his bit to ensure there is a group ready to finance an offer to bring that fight to the capital.
"Prince Harry has a group looking to put on a Manny Pacquiao fight in London," Arum told ESPN's Dan Rafael. "Khan would certainly make sense, and it is an interesting fight.
Arum however made sure to stress that a meeting with Mayweather firmly remains Pacquiao's priority.
"But remember - all that is a backup plan. We are still trying to nail down the Mayweather fight. We need Mayweather to say yes. "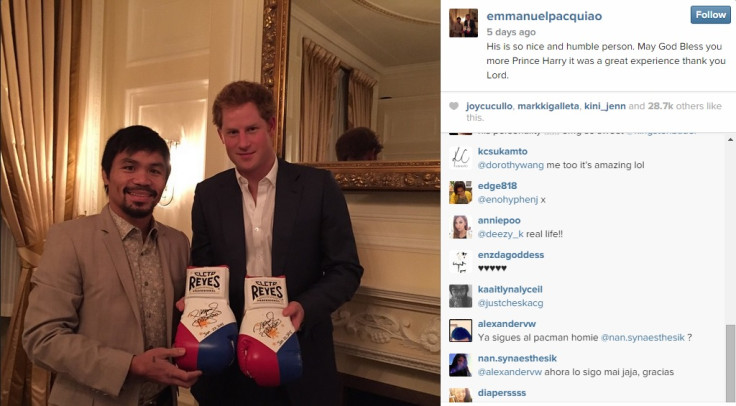 Hopes of Mayweather v Pacquiao – a fight widely regarded as one of the most anticipated of all time – looked promising towards the end of 2014 but silence emanating from the Mayweather camp has again cast doubt.
But after issuing his long-term adversary with an ultimatum last week, Pacquiao now believes there is a '80% chance' of the fight taking place.
Given the history of failed negotiations between the two camps however, the Filipino fighter already has backup dates and backup fighters in place, according to his promoter Arum, with Khan currently sat atop that list.
"A lot of places around the world want to host a Manny Pacquiao fight," Arum added. "He is an international icon, and I have been approached by a number of people looking to host a Manny Pacquiao fight."
Khan, a former sparring partner of Pacquiao's, was himself close to securing a fight with Mayweather in 2014 before he was eventually overlooked in favour of Marcos Maidana.
But after the veteran welterweight dismissed Khan as "a name that holds no weight" in December, the Bolton-born fighter has also begun exploring the possibility of a showdown with Pacquiao.
"Even though we have that friendship, if it makes sense then it is a fight that can certainly happen between us," Khan said. "I want to fight the biggest and best names out there and Manny is definitely among them."