Floyd Mayweather v Manny Pacquiao $200m superfight will never happen, says Amir Khan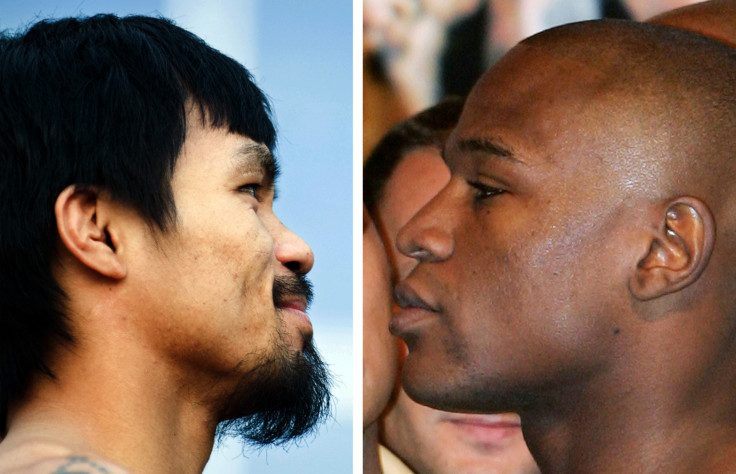 Amir Khan is convinced that Floyd Mayweather Jr and Manny Pacquiao will not meet in a $200m superfight in 2015.
The two fighters remain locked in discussions regarding the bout, which has been in the offing for the past four years, though Pacquiao and Mayweather did exchange personal contact details last week.
However, with the fight seemingly no closer to being announced ahead of the proposed date of 2 May, Khan says the prospect of Mayweather and Pacquiao ever facing each other is dwindling.
"Honestly that fight will never happen in my opinion," he told BT Sport. "I have spoken to Manny Pacquiao and we speak with Mayweather and his team; I can't see that fight happening.
"There is too much politics in that fight, you've got different promotional teams, different management teams and I don't think they'll like that fight happen.
"It could happen and if it does happen, I am a big boxing fan and I'd love to see that fight. I want either one of those guys but if they're fighting each other than I can't argue.
"I am a boxing fan and I would love to see that fight. It's a fight I've always been waiting for. It's been that long now I can never see it happening."
Khan himself has been chasing a meeting with either fighter in 2015 but appears set to settle for a lesser opponent for his first bout of the year in May.
Mayweather has already confirmed his intention to retire at the end of the year after fulfilling the last two fights on his Showtime Television contract, but his opponents are as yet unknown.
© Copyright IBTimes 2023. All rights reserved.