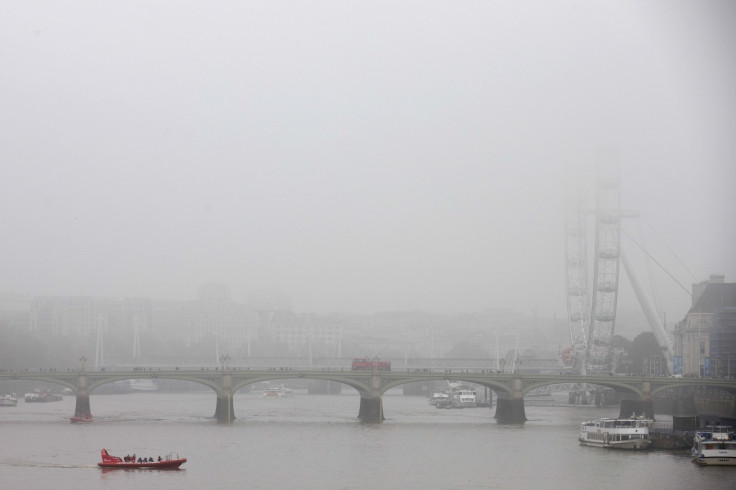 The fog which has engulfed parts of the UK looks set to cause flight cancellations again on 3 November. The Midlands and the north of England will be most affected, whereas the fog looks set to clear in the south and west by the afternoon.
Heathrow Airport is once again advising passengers to check the status of their flights online before they travel as there may be some "knock on disruption" from the 2 November fog which caused more than 120 flights to be cancelled.
At least 10 British Airways flights inbound to Heathrow have already been cancelled because of the disruption to services the previous night. London City Airport, which was closed for several hours due to the fog on Monday, has also cancelled eight flights.
Elsewhere, a spokesperson for Manchester Airport said: "It does look like the foggy conditions could remain throughout the morning, and we would ask customers to check with their airline about the status of their individual flight."
A Met Office spokesperson said: "Fog once again slow to clear, particularly in the Midlands and northern England. Meanwhile, in the south and west, cloud increasing with outbreaks of rain becoming widespread later. Further North will once again be fine and dry for most. Band of rain moving north across the UK overnight. Some fog patches developing but much less widespread than of late. Showers into the south, heavy in places. Remaining mild."