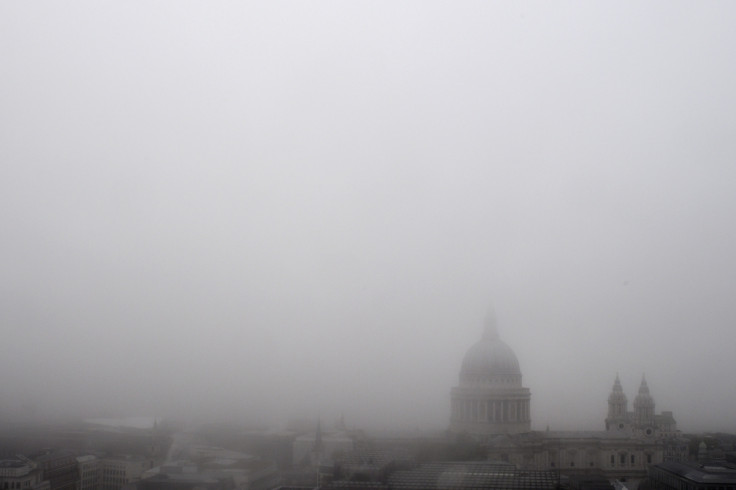 A new yellow warning for fog has been issued for parts of the United Kingdom, with eastern regions likely to be the most affected. The fog will return on the evening of 2 November and is expected to last until the afternoon of 3 November.
An initial fog warning was in place until 12pm on Monday, but the Met Office has issued a new warning that is now in place until 12pm on Tuesday. Hertfordshire, Suffolk, Cambridgeshire, Central Bedfordshire, Essex, Luton, Bedford, Peterborough and Norfolk are among those regions that have been warned to be aware. Other parts of the country should also expect fog and mist.
A chief forecaster at the Met Office said: "A stagnant and moist airmass remains in place across much of the UK. Fog has persisted through Monday across many areas, and visibility is likely to reduce on Monday evening, often below 100 metres."
Forecasters have warned of further minor disruption to travel and difficult driving conditions as more than 100 flights from Heathrow Airport were cancelled on Monday. A spokesperson for the airport said that it was experiencing reduced operations well into the afternoon and urged passengers flying on Monday and Tuesday to check with their airlines before heading to Heathrow.
The hashtag #foggy was trending in the UK on Monday morning as many took to social media to post pictures of the conditions. However, the mystical surroundings is not expected to last long, with rain expected during the second half of the week as the fog clears on Tuesday afternoon.
The fog warnings come amid one of the warmest starts to November that the UK has ever seen. On 1 November, Britain saw the warmest November day on record as temperatures reached 22.4C in Wales. Monday was also unseasonably warm, with temperatures of 22C in the west.
Temperatures are significantly higher than the average maximum temperatures for November, which has further delayed the "big freeze" that was expected to hit the country as early as October.