First Case of Foot Orgasm Syndrome Reported by Dutch Woman [VIDEO]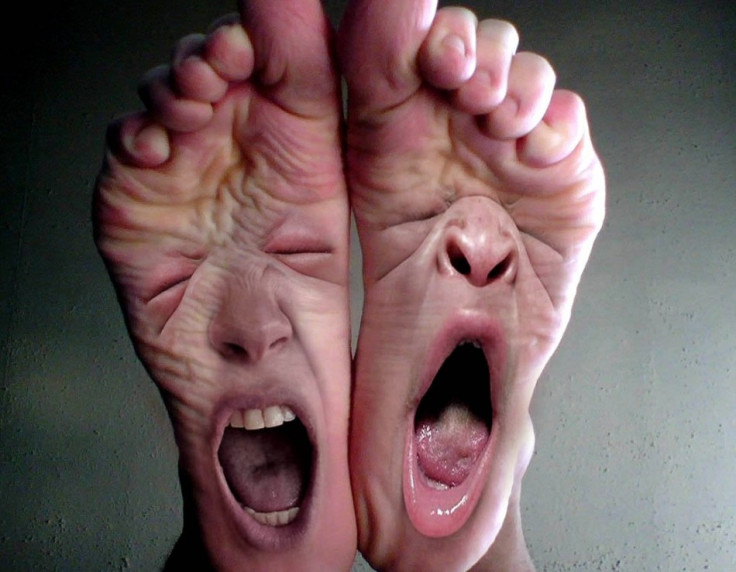 A Dutch woman has described the unusual condition of having up to six orgasms a day triggered by her left foot. It is thought to be the first case documented by medical science.
The 55-year-old would climax while walking, shopping or just standing still.
Experts believe that there may be many more people with what they call "foot orgasm syndrome", but sufferers may be too ashamed to seek professional help or tell anyone what they are experiencing.
The woman, only known as Mrs A, first displayed the symptoms 18 months after having gall bladder surgery.
She began to have spontaneous orgasmic sensations in the sole of her foot.
They ran from her foot to her calf and also to her vagina, where she confessed that the sensations were the same as when she had sex with her husband.
Eventually, Mrs A contacted Utrecht and Leiden universities in Holland where experts put pressure on her foot - and witnessed her having an orgasm in just three seconds.
The authors of the report, published in the National Centre for Biological Treatment noted that the foot orgasm had different attributes to a standard climax. The woman had foot orgasms without feeling any sexual desire. Unlike normal female orgasms, the foot climax was much shorter, lasting only 5-6 seconds. The orgasmic sensations were "mainly felt in the left foot... and vagina."
Mrs A also reported that the foot-induced orgasms are often accompanied by "vaginal lubrication and loss of urine".
"It was clearly noticeable and accompanied by eye movements, increased respiration and characteristic muscle movements of the hips and upper legs. Following the orgasm, Mrs A was exhausted and had to recover for a couple of minutes," doctors told the Sun on Sunday.
Scientists believe the sciatic nerve in her left leg was damaged during her stay in hospital, stopping the brain receiving signals from the leg, but not from her vagina.
As the nerve in her foot recovered 18 months later, the brain was tricked into thinking signals were coming from her vagina, triggering a climax.
The researchers, who managed to stop the orgasms by blocking off the nerve, added: "We assume that similar cases among humans exist. More attention to this phenomenon may perhaps motivate embarrassed people to talk about it."
The Journal of Sexual Medicine commented: "Further research is warranted to clarify whether this is a rare complaint."
The Dutch woman has been orgasm-free for eight months but may need another injection if her symptoms return, said the doctor treating her.
Watch Meg Ryan have a 'moment' in When Harry Met Sally
© Copyright IBTimes 2023. All rights reserved.