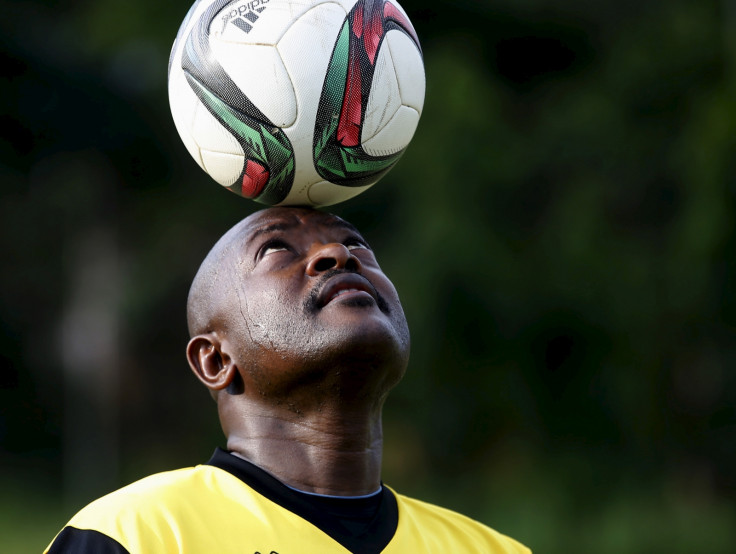 The World footballers' union is set to revolutionise the global football industry when it files a complaint with the European Union against the sports' governing body over transfer fees, among others, to further protect players.
The union will launch a landmark legal action against Fifa with the filing of an electronic complaint with the European Commission's Directorate General of EU Competition today (18 September).
In a tweet, Fifpro said major news set to impact the global football industry will be announced on 18 September at 10.30 CET. The organisation is holding a news conference in Brussels. It will be attended by Fifpro President Philippe Piat and General-Secretary Theo van Seggelen.
The Guardian reports that after having run out of patience with both Fifa and Uefa over long-running talks on reforms to the transfer system, the organisation decided to refer the matter to the authorities.
Fifpro is seeking to abolish transfer fees and make it easier for players to move between clubs but at the same time honouring contracts signed. It argues that its members have less freedom of movement compared to other workers as the club can demand a fee for a footballer under contract.
Fifpro's lawyers plan to argue that the existing transfer system is anti-competitive as it places disproportionate power in the hands of elite clubs who can afford to pay large transfer fees, the Guardian says.
It is also seeking to put an end to the loan system, impose restrictions on squad sizes and cap the payments to agents.
"Whatever happens, it is a historical moment not only for Fifpro but for professional football. We've tried to solve this problem internally with Fifa and Uefa but I am 100% convinced that they have left us with no choice. I am used to negotiating my whole career ... But it has come to an end," Van Seggelen said.
Fifpro believes that the transfer system has become "badly warped and no longer serves the best interests of players, fans or clubs," the Guardian reports, adding that lawyers for Fifpro will argue that the system entrenches the dominance of the biggest clubs and damages the wider game.
"If we win this case and the European Commission declares it [transfer system] illegal, it will be like what happened after Bosman," Van Seggelen told the newspaper. The 1995 Bosman case guaranteed the freedom of movement for players when they reached the end of their contract.
Fifpro will claim that the opt out from European law agreed under a 2001 settlement had not been adhered to and are no longer in the public interest. The Guardian says the Commission could take six to 12 months to reach a decision and if it rules in favour of Fifpro, lawyers believe it could take one to two years to come up with a new set of rules.
Big clubs have nothing to fear
Van Seggelen however reassured big clubs, saying that they had nothing to fear with what Fifpro was seeking.
"Without a transfer system, the best players will still play at the best clubs. The contracts will be shorter. We also need stability - you can make the contracts one, two, three or four years. You can say it will be very difficult for a club or a player to breach their contract," he said.
On capping agents' fees, he said: "If the agents are going to decide where a player is going to play because a club will give him €20m, that is a problem we have to tackle. That is why we have to put restrictions on the intermediary fees. Otherwise you will create another problem."