Prince Ali of Jordan is expected to announce on Wednesday (9 September) his candidacy for the world's football governing body presidency. This will be his second attempt for football's top post.
Prince Ali, who lost to Sepp Blatter in the May elections this year, is confident that he will secure the five nominations required to have his name on the ballot paper. He is expected to launch is campaign formally in the middle of the week.
When asked at the Soccerex convention in Manchester whether he would stand for Fifa presidency again, he said: "Stay tuned. Right now, I'm talking to national associations, listening to their opinions and giving my own ideas. Right now we need a candidate who is forward-thinking, brings new ideas and not tainted by the past."
Prince Ali, when asked if he could win the election, he responded: "If the election is done correctly, cleanly and properly, yes."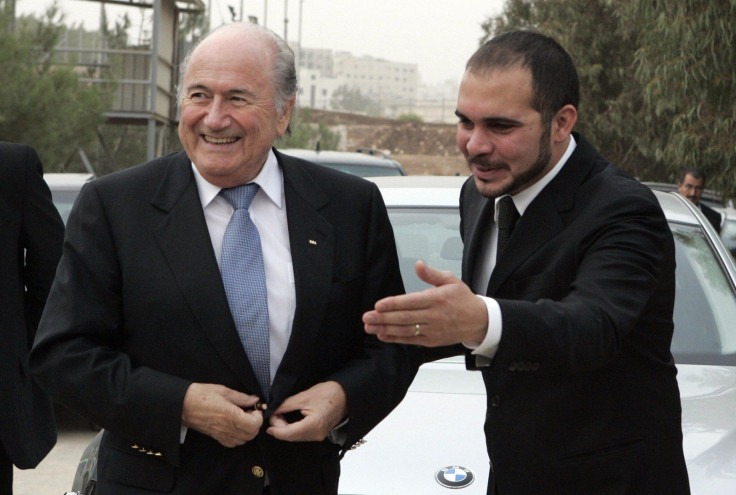 Other candidates for the top post include Uefa President Michel Platini and South Korea's Chung Jung-Moon, a former Fifa vice-president. The election is set for 26 February 2016 after Blatter announced his resignation, days after defeating Prince Ali in June.
He was critical of Platini, saying: "Fifa is in crisis and we need a new beginning; Mr Platini's introduction into football governance was as a protege for Sepp Blatter. I have sat down and talked with him and listened to his ideas and I think it's responsible to guarantee the future is different from the past and therefore I was not very encouraged."
Prince Ali, the third son of the late King Hussein of Jordan, is the president of the Jordan Football Association and the founder and president of the West Asian Football Federation.