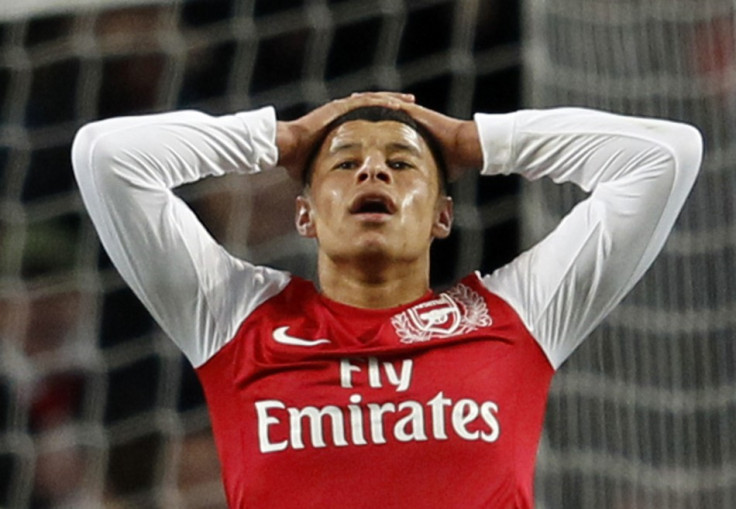 BBC Football pundit Garth Crooks has praised the recent performances of Arsenal sensation Alex Oxlade-Chamberlain, claiming the prodigiously gifted English starlet could be the 'next David Beckham'.
Oxlade-Chamberlain was instrumental in Arsenal's 7-1 win over Blackburn Rovers on Saturday, netting a brace and continuing his remarkable rise to prominence.
Such is the former Southampton youngster's form for Arsenal this season, some seasoned observers believe the 18-year-old could and perhaps should be included in Fabio Capello's 23-man squad for the European Championships in June, and Crooks suggests the player has the makings of a potential England great.
"If I ever wanted to manage a player of the next generation, he is the one." Crooks told the BBC when discussing the aforementioned Arsenal youngster. "Mark Lawrenson put it brilliantly when he said that 'he has a bit of everything'.
"What l most admire about this young man is that he has the football intelligence of a player considerably older.
"This kid could be our next David Beckham."
Arsene Wenger was equally fulsome in his praise for the impressive Arsenal winger, drawing favourable comparisons with former Emirates talisman Cesc Fabregas and Manchester United star Wayne Rooney.
The Arsenal manager suggests like the aforementioned Premier League luminaries, Oxlade Chamberlain is happiest when out on the pitch playing football.
"I feel that is always a brand of top players," The Arsenal manager told the Daily Telegraph.
"They just play.When you saw Wayne Rooney start he played like it was natural, the same with Cesc Fabregas.
"They are happy on the football pitch and comfortable."