The Conservative MP Jacob Rees-Mogg says his party conference is like a rally held in praise of the North Korean leader Kim Jong-un.
Critical of the lack of opportunities for party members to speak out, the backbencher said there needed to be more scope for debate and vote on policy.
"It's now become like an American presidential convention where you're expected to just turn up and cheer the great and the good.
"It isn't even American but Kim Jong-un style. If you don't clap for long enough you'll get in real trouble," he said.
The backbench MP for North East Somerset also said that party members were treated "appallingly" and that the Tories needed to appeal to more younger voters.
"In the last general election we didn't say anything at all to young people, we pretended they didn't exist because we thought they wouldn't vote," he said, according to the Independent.
Voter appeal will be central to the keynote speech by the prime minister, Theresa May, when she addresses MP and the party faithful on Wednesday (4 October) in which she will call for a truce among squabbling Tory party members.
She will also lay out the party's plans to boost boost house-building and limit domestic bills.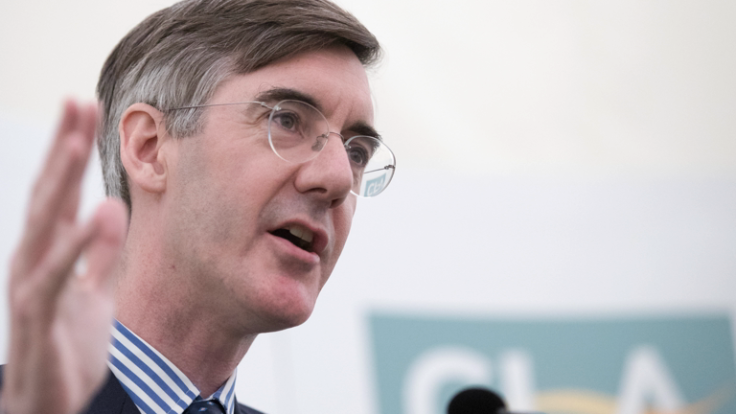 "Let us do our duty by Britain. Let us shape up and give the country the government it needs," she will say.
"Beyond this hall, beyond the gossip pages of the newspapers, and beyond the streets, corridors and meeting rooms of Westminster, life continues – the daily lives of ordinary working people go on, and they must be our focus today," she is expected to say, the Telegraph reported.
On Tuesday (4 October), the foreign secretary, Boris Johnson, urged the UK should "let the lion roar" and called on people to be "bold" about Brexit.
He was under fire though after making comments about the Libyan city of Sirte, which he said could be the "next Dubai" but added "the only thing they have got to do is clear the dead bodies away".