EU to tackle migrant trafficking - Libya warns of air strikes against unauthorised vessels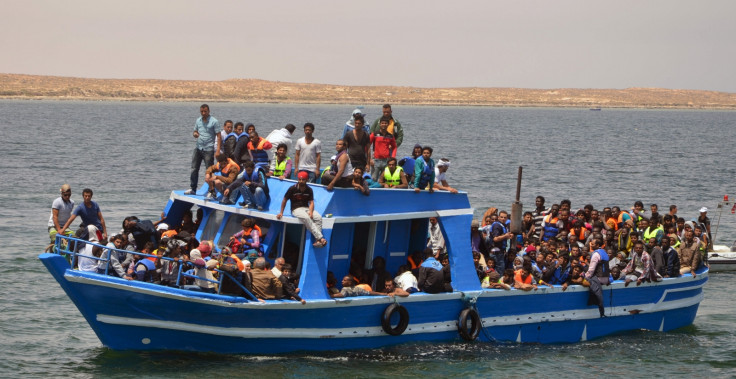 Military leaders aligned with Libya's internationally recognised government have warned the EU that they will launch air strikes against unauthorised vessels entering Libyan waters.
On 22 June the EU announced a new mission to "identify, capture and dispose of vessels" operated by human traffickers and those helping migrant smugglers.
The EU has said that it will seek a UN mandate for the operation with the "consent of the coastal states concerned", meaning that at the moment the plans extend only as far as surveillance and intelligence gathering.
However, the head of Libya's Air Force, Saqr Al-Jerushi, told Reuters: "Any vessel found in Libyan waters without previous cooperation or permission will be targeted by the air force."
Provision for the EU naval mission in the Mediterranean has been made in hopes of stemming the tide of illegal migration into Europe from North Africa which has cost thousands of lives.
By April 2015 roughly 1,750 migrants were reported to have died making the crossing in this year alone.
29,000 predominantly African migrants are believed to have drowned in the Mediterranean since 2000, according to investigative group Migrant File.
Coordinating the EU operation with Libya, which has become the main stopping point for migrants moving from sub-Saharan Africa into Europe, will be particularly complicated given the country's current state of conflict.
Migrants are trafficked across Libyan territory claimed by various competing factions. The coastal cities from which the boats depart are fiercely contested by forces loyal to two competing governments.
© Copyright IBTimes 2023. All rights reserved.