Foreign footballers are subject to implicit discrimination from Premier League referees, according to findings from the Universities of Birmingham, Cambridge and Oxford.
From data taken across the 2006/07 and 2007/08 season Premier League seasons, including 760 matches, analysts concluded that officials were '15% more likely to book foreign players who are from the same background as the most sizable ethnic minority groups in the UK' in incidents which required a long thought process.
However, the researchers stress that the trend is motivated by implicit discrimination, rather than a conscious negative bias.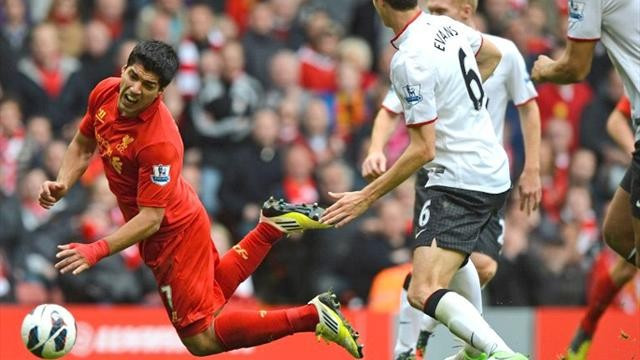 "The results of the analysis were very clear that referees are more like to book foreign players who are from the same background as the most sizable minority groups in the UK," saidDr James Reade from the University of Birmingham.
"We analysed a huge range of factors taking into account the player's style, age and position as well as data about individual matches. This means we are confident this is not the product of playing style but other factors.
"We do not believe that this is deliberate discrimination on behalf of referees indeed they are probably completely unaware that this issue exists. Instead this comes from the unconscious mental association between members of a social group and a negative attribute."
The researchers suggest that referee should be handed more time to make crucial decisions, as the pressure filled environment they operate is affecting their ability to make rational decisions.
"It is not surprising that referees resort to these rapid, unconscious decision-making processes during high paced Premier League games where some debatable decisions cannot even be resolved by expert pundits sitting in Match of the Day's comfortable studio.
"The results of this research, which looked at two complete Premiership seasons, are clear and something we would like football authorities to consider: referees are top professionals that are doing their best, but they are humans and need to receive adequate support to avoid the pitfalls of fast decision-making in a complex setting."
Manchester City striker Sergio Aguero said last week that referees were more likely to side with English players when it comes to awarding fouls in the Premier League.
"We just play our game and the referee's job is to know who is tricking him and who is not," said Aguero.
"There is a little bit of privilege with players who come from this country. Here in England, there are almost as many foreign players as English players and it's not right that some have a privilege that others don't.
"If they do, it's not good for anyone."
Liverpool's Luis Suarez has been involved in a series of incidents involving simulation this season, the latest coming during the weekend's goalless draw with Stoke City, where after trying to win a penalty following a challenge from Marc Wilson, Potters boss Tony Pulis asked for The Football Association to take retrospective action.
"Retrospective decisions are made on a Monday and Luis Suárez should be punished. The one in the penalty box was an embarrassment and how he wasn't booked I don't know," said Pulis.
"There was a challenge in the first half when Glen Johnson and Jonathan Walters both went up for a header, it was a real full-blooded challenge and I thought Glen did absolutely fantastic to bounce back up and get on with it. I went over to him and said 'well done'."
Suarez was booked against Sunderland for simulation earlier this season, but was refused a penalty against Manchester United after appearing to exaggerate contact following a challenge from Jonny Evans.
Former Liverpool forward Roger Hunt believes Suarez is in danger of undermining his ability as a player, by continuing to produce theatrics on the pitch.
Brendan Rodgers, the Liverpool manager, has continued to defend Suarez's actions.