Former ExxonMobil CEO Rex Tillerson is one step closer to being confirmed as the new secretary of state after the senate foreign relations committee voted along party lines on Monday (23 January) to approve his nomination. It was suggested that some committee Republicans had been poised to go against the nomination, notably Senator Marco Rubio, but none did.
All 11 Republican senators in the committee voted for Tillerson while all 10 Democrats voted against him. Tillerson will next need to be approved by the full senate to take his post as the US's top diplomat.
The Republicans have a slim majority in the senate, holding 52 seats in the 100-seat house.
Rex Tillerson was one of President Trump's most contentious nominations as he was seen as having close personal ties with Russia and President Vladimir Putin. It was a topic that he was grilled on during his senate confirmation hearing earlier in January.
Most notable for his questioning that day was Republican Senator Marco Rubio, who pressed Tillerson to call Putin a "war criminal" for his actions in Syria. Tillerson replied: "I would not use that term", a response that Rubio said he found "discouraging".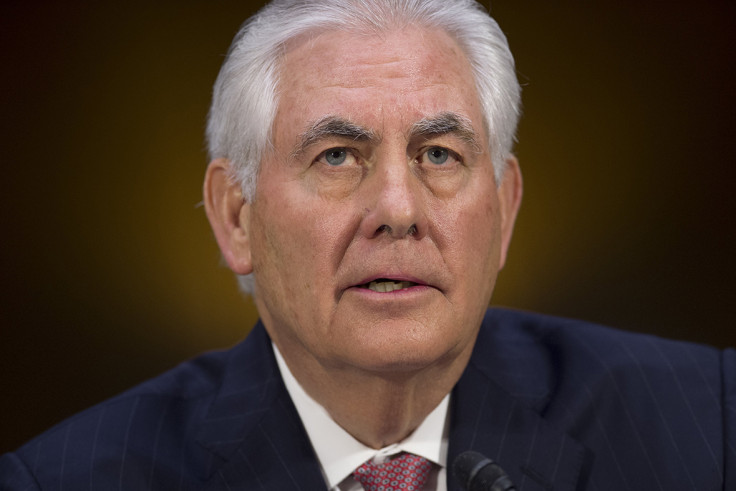 The way Rubio's vote would go had seemed uncertain as he would not tell the press whether or not he planned to vote for Tillerson. However, before the committee hearing on Monday he released a statement saying he would support the former oil man, despite "reservations".
"Given the uncertainty that exists both at home and abroad about the direction of our foreign policy, it would be against our national interests to have this confirmation unnecessarily delayed or embroiled in controversy," he said.