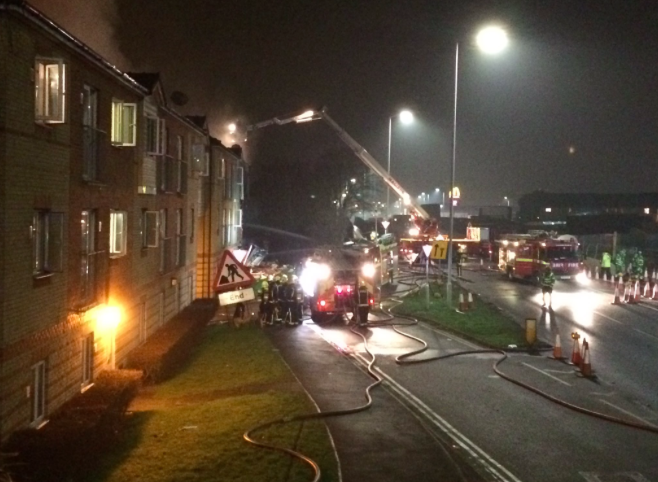 More than 70 firefighters, police and ambulance crews are at the scene of a large explosion at a block of flats in Hornchurch, east London. It's believed that at least five people are injured, with four taken to hospital.
It's not yet know what caused the explosion but Essex Live are reporting that the London Ambulance Hazardous Area Response Team and specialist firefighters are dealing with the incident.
The explosion happened just after 5pm GMT on Monday (23 January) at a block of flats in Ardleigh Green Road. Pictures from the scene show the wounded wearing reflective ambulance jackets, while other bystanders stand in shock at the scale of the blast.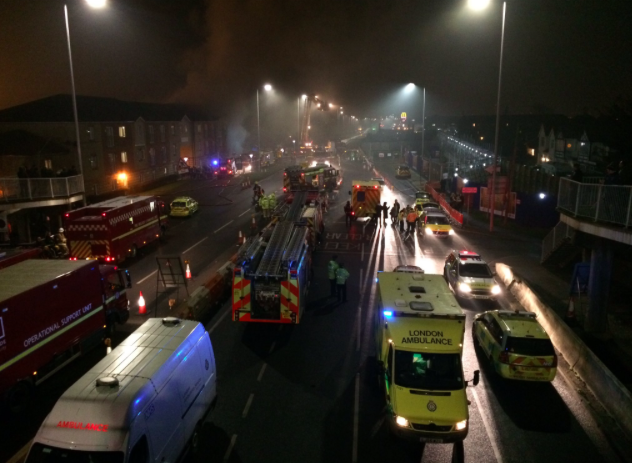 Massive tailbacks have built up on nearby roads such as the A127, which is also believed to have been hit with debris.
A police spokeswoman said: "Police were called at 17:14 on Monday 23 January to reports of an explosion at a block of flats in Ardleigh Green Road, Hornchurch. Officers, the London Fire Brigade and the London Ambulance Service are currently at the scene.
"Two people at the scene were taken by London Ambulance Service to an east London hospital. Two people are currently being treated at the scene. One person presented themselves at an east London hospital with injuries.
"We await an update on their conditions. At this early stage officers are unable to confirm the cause of the explosion but enquires are underway. London Fire Brigade are also on scene."
"Residents are in the process of being evacuated from the building. The Local Authority has been informed and also on scene. Local road closures are in place. Motorists and pedestrians are advised to avoid the area."
A London Ambulance spokesperson said: "We have treated three patients at the scene of a fire in Hornchurch and so far have taken one man to hospital."