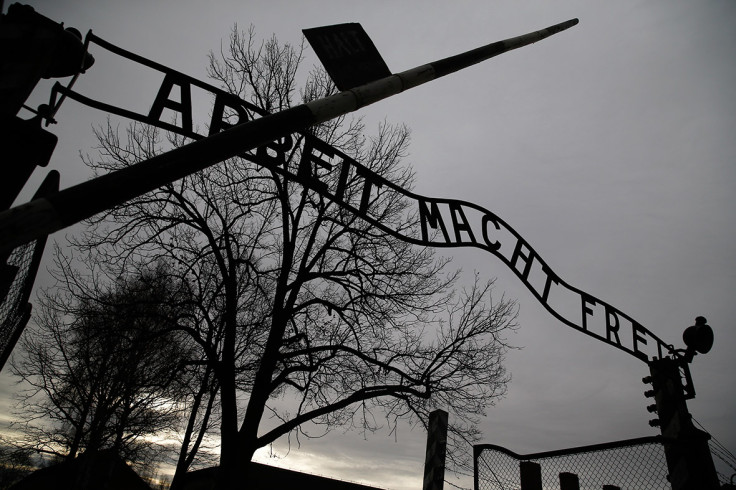 A 93-year-old former Auschwitz SS guard died just days before he was set to go on trial accused of 1,075 counts of accessory to murder. Ernst Tremmel was due to go on trial on 13 April at a court in Hanau, near Frankfurt, but died a week earlier.
Tremmel was said to have helped deport Nazi prisoners from transit camps in Berlin, Drancy in occupied France, and Westerbork in the occupied Netherlands. On the first day of the trial the pensioner was set to hear harrowing evidence from Holocaust survivors.
German prosecutors say Tremmel assisted in killing at least 1,075 prisoners who were gassed to death shortly after arriving at the death camp. He was said to have been a member of the feared SS-Totenkopfsturmbann and served as a guard from November 1, 1942 to June 25, 1943.
Although not directly involved with the mass-murder of the mainly Jewish captives he was accused of overseeing the selection process which decided who lived and died. In total 1.1 million people were thought to have been killed at the camp . He began working as a guard at the camp in Nazi-occupied Poland at the age of 19.
He was said to have formed a human chain around new arrivals before they were selected for either forced labour or sent off to be murdered in the camp's infamous gas chambers. Israel Loewenstein, a 91-year-old Holocaust survivor, hoped the former Nazi would face justice. "But then again we don't know if he would have even told the truth about Auschwitz — many of the accused don't, after all," he told Reuters on 8 April.
Loewenstein, who lives in Yad Hana, in northern Israel, survived the Holocaust after living in forced labour camps. He says that he remembers the selection process after he arrived.
"We came to Auschwitz in the middle of the night after four days on a train without food," he said. "Suddenly, the doors were torn open, headlights were blazing, German shepherds were barking and we only heard the guards yell 'Get out! Get out!'"
Horrifically Loewenstein's parents, Paula and Walter were selected to be killed and died in the death camp's gas chambers the day after they arrived. Just 17 of the 100 who arrived with Loewenstein survived to see the end of WWII.
Two other men are also standing trial linked with operations of Auschwitz. Hubert Zafke, a 95-year-old former paramedic, and Reinhold Hanning, a 94-year-old former guard at the death camp.