Two British teenagers are to face a trial in Poland after they were accused of stealing artefacts from the Auschwitz concentration camp during a school trip. The two pupils were visiting the notorious former death camp from the £15,500-a-year Perse School in Cambridge.
Guards at the site, which now houses a museum, allegedly spotted the pair picking up buttons and parts of a spoon that were laying on the ground. The boys underwent a body and bag search after allegedly being spotted acting suspiciously near the Canada section of the museum area.
The two 17-year-olds were also said to have picked up other items including a hair clipper and glass fragments near where new arrivals to the Nazi death camp would be stripped of belongings. The maximum penalty for the theft of the items is a 10-year jail term.
The death camp named in full, Auschwitz-Birkenau, was the location of the deaths of more than one million people - most of them Jews - during the Nazi Holocaust. It is situated about an hour's drive from the Polish city of Krakow. The city's Regional Prosecutor's office spokeswoman Boguslawa Marcinkowska said the indictment had been forwarded to the Regional Court on Tuesday (29 December).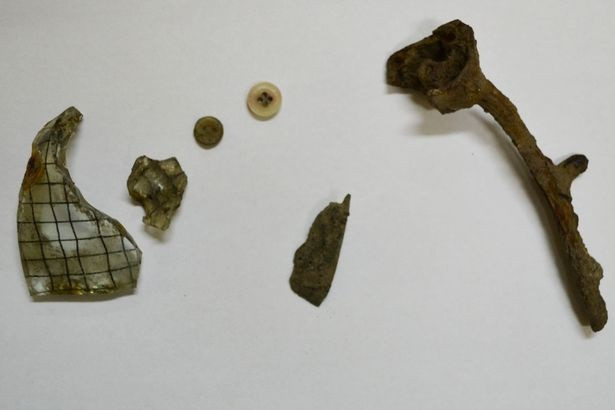 They were accused of the thefts in June and the school said that the boys had accepted responsibility, and received a fine and suspended probation. But it would seem they have changed their mind and have withdrawn their guilty admission saying "that they were not aware the items had special cultural significance" according to the BBC.
Now the pupils may have to appear in court. The headmaster at their school Ed Elliot said: "Removal of historical artefacts is clearly wrong and a very serious matter."
And Karen Pollock, chief executive of the Holocaust Education Trust, told the Jewish Chronicle earlier this year: "We have a duty to educate the next generation to prevent ignorance and hate, and in over 15 years of organising for thousands of British teenagers to visit British teenagers released after Auschwitz-Birkenau, we have never known of such an incident."