Mum found guilty of stamping 21-month-old daughter Ayeeshia Smith to death in Burton upon Trent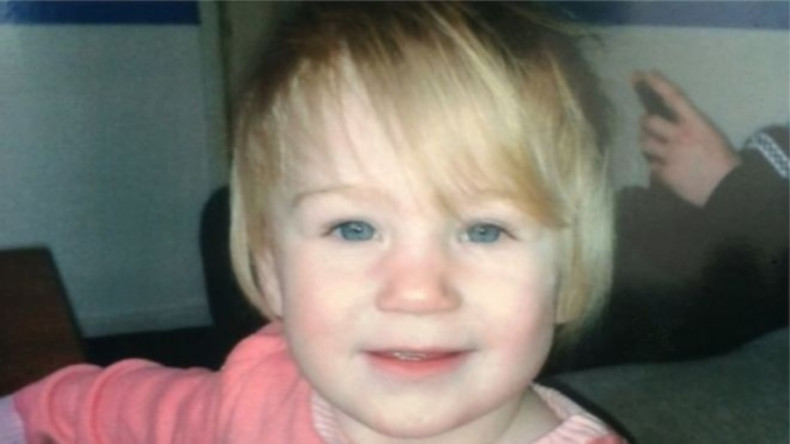 A mother faces life imprisonment after being found guilty of murdering her 21-month-old child by stamping her to death. Kathryn Smith, 23, was convicted of killing Ayeeshia Jane Smith on 8 April at Birmingham Crown court. Her partner Matthew Rigby, 22, was cleared of a murder charge but convicted of causing or allowing Ayeeshia's murder in the flat they shared in Burton upon Trent in Staffordshire, on 1 May 2014.
Kathryn was also convicted of child cruelty in what was described by the lead investigator as a "harrowing, horrible and heartbreaking" case. The pair had both denied murder during the six week trial but pathologists affirm the toddler died from a fatal heart laceration probably caused by a foot stamp.
Doctors said that the type of injury the child had received was comparable to that of car crash victims and became the final act of cruelty Ayeeshia had to endure in her short life. Just two months previously the toddler suffered a bleed to the brain after she was taken to hospital.
The fatal collapse came just three weeks after Derbyshire county council social services discussed taking her into care as Smith was feared to be the victim of domestic abuse – the council have now launched a serious case review.
Both Kathryn and Rigby blamed each other for her death and during the trial it emerged that since the couple had been dating Ayeeshia had been taken into hospital twice with one visit a "life-threatening incident" on 3 February 2014.
There had been reports of domestic incidents in the home earlier in the year between Kathryn and Rigby, who had two previous convictions for assault. A child protection medical evaluation was carried out on Ayeeshia after she appeared to professionals with cuts to her chin and lip and a bald patch on her head.
No further concerns were raised however and Ayeeshia went home with her mother. According to the Guardian, Stephen Crean, a former senior social worker, told the court he had no safeguarding concerns in relation to Rigby, yet Kathryn had snubbed a drafted agreement pledging not to see him. Tragically - just a day before her death - a key child safeguarding meeting decided to send a domestic abuse professional to visit the home, a visit which could have saved Ayeeshia's life.
The pair will be sentenced on Monday 11 April.