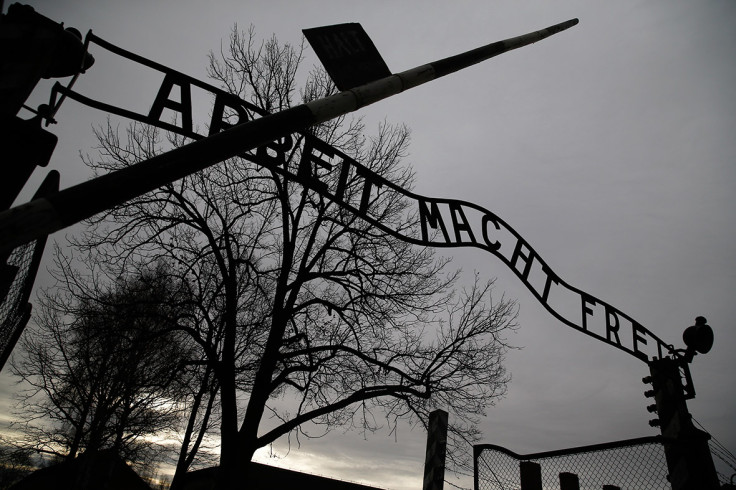 A former SS guard and medical orderly are to go on trial this on charges of complicity in the murder of hundreds of thousands of people in Auschwitz concentration camp. A third man is set to go on trial in April.
Reinhold Hanning, 93, is to stand trial in the western Germany town of Detmold from Thursday 11 February. He is charged with at least 170,000 counts of being an accessory to murder in his role as a guard at the camp in Nazi-occupied Poland, AFP has reported. Hubert Zafke, 95 is charged with 3,691 counts of complicity in killings, and is to stand trial separately in the eastern town of Neubrandenburg from 29 February.
Hanning is alleged to have helped determine that inmates arriving at the camp should be sent into forced labour, and which should be sent to gas chambers. He is accused of being aware of mass shootings and starvation the camps. Zafke was a medical orderly in the camp during a period when 14 trains carrying prisoners arrived at the camp, including that which carried teenage diarist Anne Frank. Many were subsequently killed in gas chambers.
The defendants face sentences of up to 15 years if found guilty of the crimes, but are unlikely to spend time in jail owing to their advanced age and the length of the appeals process. A third alleged former guard at the camp is to go on trial in Hanau in April. Prosecutors claim that 93-year-old Ernst Remmel, who has not been named, was on watch while at least three trains arrived at the camp, with approximately 1,075 people on board "cruelly and maliciously killed in the gas chambers after their arrival in Auschwitz", according to prosecutors.
Germany stepped up its prosecution of former concentration camp guards after the 2011 conviction of John Demjanjuk, who was convicted solely on the basis of his having been a guard at the Sobibor camp in occupied Poland. Previously, prosecutors would have to demonstrate involvement in specific crimes to secure convictions.