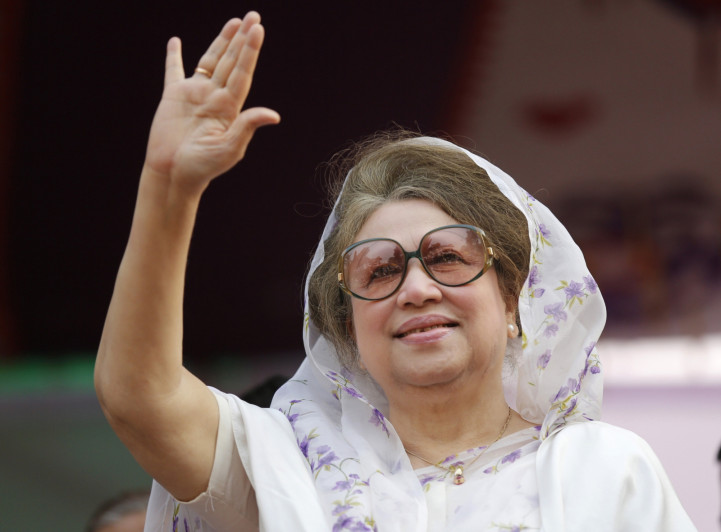 The Bangladesh High Court on Thursday, 21 July, convicted the eldest son of the main opposition leader and former prime minister Khaleda Zia of money laundering. The court awarded Tarique Rahman seven years in prison for the crime, overturning a 2013 acquittal by a lower court.
51-year-old Rahman, who was accused of money laundering in relation to helping a friend secure payments, is said to be living in exile in London since 2007. The court also fined him 200m Bangladeshi taka (£1.9m, $2.5m), defence lawyer Zainul Abedin said.
Rahman is the senior vice chairman of the main opposition party in the country, the Bangladesh Nationalist Party. He was considered to be Zia's heir, but following his conviction, he now faces a ban from politics unless the Supreme Court overthrows the conviction. However, the defence lawyer said they have not yet made a decision to appeal against the verdict in the Supreme Court.
The court also reinstated the seven-year jail term for Rahman's business partner Gias Uddin Al Mamun, who is already in prison, and reduced his fine to 200m taka from 400m taka. The duo were accused of laundering money to Singapore between 2003 and 2007.
Mamun was convicted in November 2013 after being found guilty of siphoning off $75,000 deposited by a person named Khadiza Islam to a Citibank account in Singapore, which also held money he extracted illegally from others, the Dhaka Tribune reported, citing the case statement. Tarique was also reported to have withdrawn $50,000 from Mamun's Citibank account, which he spent on his treatment and shopping in Singapore between 2003 and 2006.
The sentencing of Rahman comes at a volatile time in the country, which is reeling from a host of attacks by Islamist militants. For years current Prime Minister Sheikh Hasina and Zia have been political rivals and have alternated as prime ministers for the better part of the last two decades.
The BNP boycotted the controversial 2008 elections, which politically weakened the party. The crackdown by Hasina's government on the opposition served further blows to Zia's party.
A Bangladeshi court had issued a warrant against Zia in March, accusing her of a deadly bomb attack that happened in 2015. She was also charged with sedition early this year. Other members of the opposition also said they have been harassed and forced to flee the country.