When Rurik Jutting was only six-years-old and the gruesome trajectory of his life was impossible to predict, the controversial novel American Psycho was published. Bret Easton Ellis's novel of sadism and insanity set against the backdrop of Wall Street excess, told the story of the soulless banker and serial killer Patrick Bateman. A quarter of a century later what Ellis could only imagine became blood-curdling reality, told in a Hong Kong courtroom.
Like his fictional alter ego, Jutting, now 31, led a life steeped in privilege. He was educated at an exclusive private school and Cambridge University.
He grew up in leafy Surrey, in London's moneyed commuter belt, the son of an engineer father and nursery teacher mother. He was educated at the 600-year-old Winchester College, one of Britain's most prestigious boarding schools, where fees are £36,000 ($44,000) per year, before studying history and law at Cambridge University.
At university he was a rower, cross-country runner and secretary of Clio, the university's history society. He had what appeared to be a gilded future ahead of him.
After graduating in 2008, he embarked on a career in banking, working for Barclays, then for US firm Bank of America-Merrill Lynch in London, before moving to Hong Kong in 2013.
Prior to embarking for the Far East he is reported to have been "devastated" when his fiancée betrayed him, and their relationship ended.
In Hong Kong, his life is said to have spiralled out of control. As lone male earning $10,000 a week, his dark side began to emerge and he developed an obsession with sex workers and cocaine. It culminated in the rape, torture and murder of two young Indonesian prostitutes.
Jutting denied murdering Sumarti Ningsih, 23, and Seneng Mujiasih, 26, on grounds of diminished responsibility. He pleaded guilty to manslaughter and to preventing the lawful burial of a body.
The horrors he unleashed in his high-rise luxury apartment were revealed by Jutting to the police in graphic details of the killings, many of which are too appalling to report. But Ms Ningsih, the court heard, died after her throat was slowly cut with a serrated blade as she was forced to lick a toilet bowl.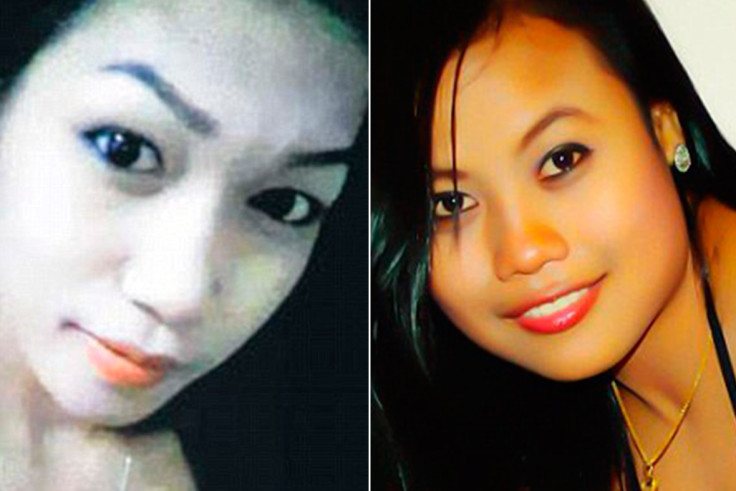 The full horror of Jutting's depravity is described in a grisly video chronicle made during his orgy of violence. On many occasions he echoes Patrick Bateman's first-person narration in the novel. "My destiny is to push the boundaries of complete and utter inhumanity," Jutting said in one of his 43 video clips.
Indeed, critics declared American Psycho an indictment of the "shallow and vicious aspects of capitalism", that leads Patrick Bateman to act as if everything is a commodity, including people, an attitude that is evident in the objectification of women. Bateman remarks: "Though it does sporadically penetrate how unacceptable some of what I'm doing actually is, I just remind myself that this thing, this girl, this meat, is nothing..."
Jutting's recording included the remark: "I just killed someone, first person I ever killed, I cut her throat in the bathroom... to be precise I cut her throat while she was bending over licking a dirty toilet bowl. I treated her as a non person, a sex object. And that turned me on."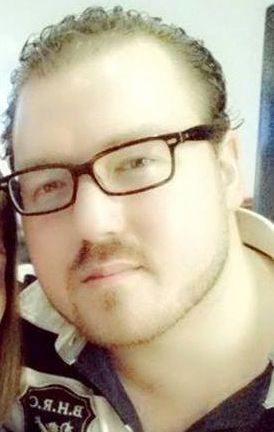 In another he declared: "My name is Rurik Jutting. About five minutes ago I just killed, murdered, this woman here," he said into the camera. The frame then shifted to show Ms Ningsih, 23, a single mother, lying face down on the floor of his bathroom.
"It's Monday night. I've held her captive since early Saturday, I've raped her repeatedly, I tortured her, tortured her badly," he added.
On 1 November 2014, Jutting, in the grip of cocaine paranoia, called police to his £2,000-a-month high-rise flat. There officers found prostitute Mujiasih, barely alive, with slashes to her throat and buttocks.
She was pronounced dead shortly after. The decomposing body of Ningsih was found in a suitcase on the balcony of the apartment. The women had been tortured with sex toys, knives and sandpaper.
If he hadn't been stopped, Jutting's next crime was already in the planning stage. He admitted in a harrowing video diary that one of his fantasies was to abduct school girls from a top British public school.
He said: "They would be say, 15-years-old, and I would basically turn these three girls into my sex slaves, it would be good to psychologically play them off against each other."
Jutting was found fit to plea after ­undergoing ­psychiatric assessment at the end of 2014. He had quit his £350,000-a-year post at Merrill Lynch a few days before the killings.
He left an out-of-office voicemail message, in which he said: "For urgent inquiries, or indeed any inquiries, please contact someone who is not an insane psychopath. For escalation please contact God, though suspect the devil will have custody [Last line only really worked if I had followed through]."
* Update
On 8 November Rurik Jutting was found guilty by a Hong Kong High Court jury of the murders of Sumarti Ningsih and Seneng Mujiasih and sentenced to life in prison.