British banker Rurik Jutting had become heavily addicted to cocaine and alcohol in the weeks before he allegedly murdered two Indonesian women, Hong Kong's high court has heard.
On day three of Cambridge-educated Jutting's trial for the 2014 murders of 23-year-old Sumarti Ningsih and 26-year-old Seneng Mujiasih, jurors were told that the defendant had become heavily dependent on alcohol, cocaine, and energy drinks.
The 31-year-old denies murdering the women on the grounds of diminished responsibility.
Dr Lau Fei Lung, director of Hong Kong's Poisoning Information Centre, told the jury that for a time Jutting managed to function in his job at Bank of America Merrill Lynch, until "addiction to cocaine and extreme sexual behaviour caused him to become withdrawn and unable to function at work", reported the Mirror.
"Three to four bottles of wine daily would result in many social drinkers falling into a coma."
He said that 27 empty drug packets were found by police in Jutting's apartment, saying it showed "extremely heavy use."
The prosecution said Jutting was consuming 10 grams of 30% pure cocaine a day. An expert toxicologist said in the courtroom around three grams could be fatal, reported Reuters.
In police interviews Jutting said he started taking the drug heavily about six weeks before the killings. "I've had cocaine previously, but not in such a large amount," he told police. "When I started taking it, it started bringing out long and extended fantasies," he said, reported AFP.
On Tuesday the jury was shown videos recorded made by Jutting on his smartphone in which he admitted to raping and torturing Ningsih after luring her to his apartment on 25 October, 2014.
In one recording he claimed he had taken 60 grams of cocaine in the three days he tortured the young woman.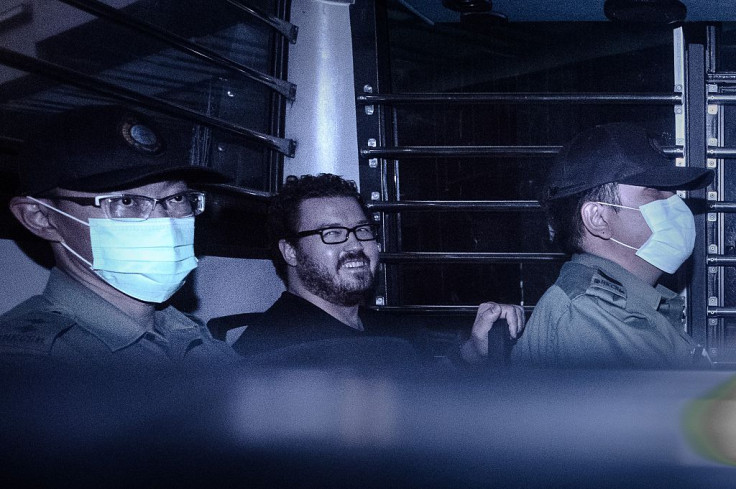 He is accused of murdering Mujiasih days later after persuading her to return to his apartment. After slitting her throat he is alleged to have called police to the apartment, where he was arrested. Both women were working as prostitutes at the time of their death of supplement their income.
In the recordings he detailed how he killed the women. Of the first victim, he told police: "She was unlucky to be the person who was in my flat at the time when I realised that physically hurting someone whilst I was under cocaine was something I gained satisfaction from."
Jutting added: "I didn't, before that evening, have a plan to kill her or torture her but as the evenings and days went on, it escalated, it got out of hand. It just seemed inevitable that she would die."
He said that in the days between the killings he barely slept, and binged on cocaine and violent pornography. He described meeting Mujiahsih in a bar and paying her £1,000 to return to his apartment with him. He said: "She was prey. I was in mode I can only describe as hunting and she was the prey, unfortunately.
"I needed to recreate her being imprisoned and hurt by me. I didn't have a firm plan to kill her. It was incidental."
He said he initially planned to torture Mujiasih but killed her when she fought back.