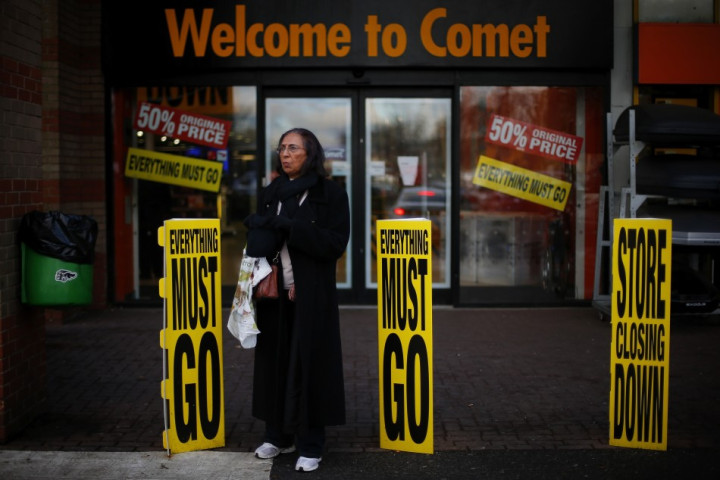 Thousands of former employees of defunct electronics retailer Comet could be in for a multimillion pound payout after an employment tribunal ruled that they had not been properly consulted about redundancies.
The Leeds tribunal decided that when the retailer collapsed in 2012, it did not discuss dismissals with its some 7,000 employees.
Following this, the hearing has awarded them up to 90 days' pay as a result of the misdemeanour as many former workers have since struggled to find work and as such have been financially hurt.
"We are very pleased with this outcome," Victoria Robertson, an employment partner for law firm The Needle Partnership, told the Guardian.
"A corporate raid by private equity investors resulted in a 75-year-old British company being destroyed and nearly 7,000 jobs being lost.
"During the tribunal case it emerged that they had been lied to, misinformed, and treated with very little dignity or respect whilst Comet's owners extracted the maximum value from the business."
Comet was one of several high-profile victims of the global financial crisis when the retail chain went into liquidation in 2012.
Years of poor trading followed the beginning of the crisis in 2007, and in 2009, Kesa, Comet's parent company, posted a pre-tax loss of £81.8m ($138.7m, €102.3m).
Administrators Deloitte were appointed in November 2012.
By the end of December, all of the retailer's 236 stores had closed.