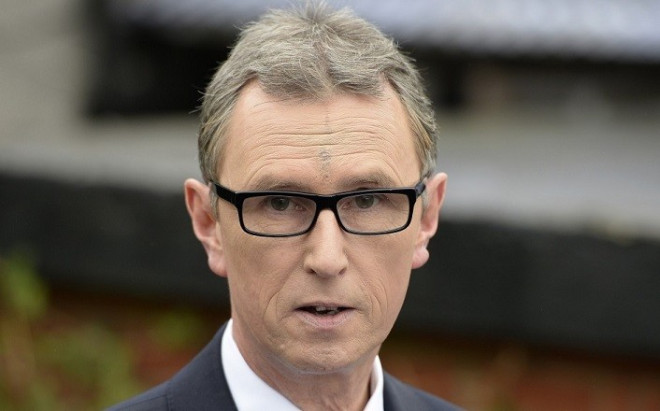 A Conservative MP has told a court that allegations of sexual assault directed at MP Nigel Evans over a young Westminster employee were "out of character".
Michael Fabricant, MP for Lichfield, told Preston Crown Court he first heard claims of his "good friend" groping a bisexual worker in 2009.
Fabricant was working on the Norwich North by-election when Adam Price, a Plaid Cymru MP at the time, told him about the allegation.
He told the jury: "I remember fairly well what he said, mainly because it seemed to me out of character for the Nigel Evans I knew. That's why I remember that conversation."
Prosecuting, Mark Heywood QC, asked Fabricant: "What was being sought?"
He replied: "Mainly action of some sort and some advice."
Fabricant said he was first elected in the same year as Evans - in the 1992 General Election.
"Nigel and I were good friends," he told the jury.
The 28-year-old complainant, who cannot be identified for legal reasons, also spoke to Iain Corby, managing director of Policy Research Unit, a Conservative research group, the jury was told.
He said the alleged victim did not go into "explicit detail" only that Evans "tried to get under the covers" with him on the sofa at the Ribble Valley MP's home in Lancashire.
Corby said he may have taken a "different view" if he was informed Evans had placed a hand inside the man's boxer shorts.
"I hope I would have persuaded him that it should be taken to the police," he said.
An urgent meeting was held with the Opposition chief whip Patrick McLoughlin where the complainant made it known he wanted Evans to stand down after the next election. Those at the meeting discussed whether that was the appropriate course of action.
Corby said: "I think the question was 'do you really want Nigel's career to end because of this' and very quickly [the alleged victim] backtracked from that."
He told the court the complainant was "happy" once he was assured that Evans would be asked to apologise and received a warning over his drinking. He also said that following the alleged incident there appeared to have been "no friction" between the two.
Corby added Evans had been "extremely careful" with his drinking since he was appointed deputy speaker in 2010.
Evans denies all nine charges - one of rape, two of indecent assault and six of sexual assault - relating to seven men.
The trial continues.