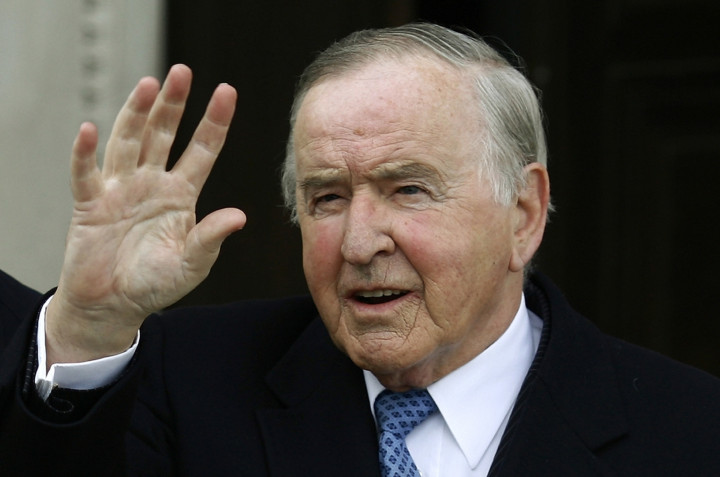 Former Irish Prime Minister Albert Reynolds, who played a key role in the North Ireland peace process, has died.
Statesman and Taoiseach (PM) of Ireland Reynolds passed away in the early hours of this morning (Thursday) aged 81. He had been suffering from Alzheimer's disease.
Reynolds was a self-made businessman who entered politics and rose to the top of the Fianna Fáil party, where he went on to play a key role in bringing peace to Northern Ireland in the early 1990s.
Reynolds will be remembered as the man who's dynamism fuelled the peace process with the Downing Street Declaration in 1993, which laid out a roadmap for the matter of Northern Irish and Irish unification.
The document was instrumental in the establishment of an Irish Republican Army (IRA) ceasefire a year in 1994.
Reynolds later called the Downing Street Declaration his greatest achievement.
Tributes poured in for Reynolds from across the political spectrum following his death, including one from Gerry Adams, president of Sin Féin - the political wing of the IRA.
Adams, who came in from the political cold with the peace process, said Reynolds had been there "when it mattered".
Reynolds' role in bringing peace to Northern Ireland was hailed by one of his successors as Taoiseach, Bertie Ahearn.
"If there wasn't a Downing Street declaration, I don't think there would have been a ceasefire on the first place," Ahearn told the Irish Indpendent.
"That was carefully crafted and Albert put huge amount of energy and commitment into that."
Reyolds is attributed with encapsulating the historic issue by posing to the nation one question: "who is afraid of peace?"