Simon Danczuk is considering legal action after his ex-wife claimed the MP for Rochdale demanded cannabis was ready waiting for him when he returned home from work and that he pestered her for sex. Sonia Rossington, 39, told the Mail on Sunday Danczuk allegedly controlled her life in a form of "domestic violence".
The tabloid quotes Danczuk's first wife as saying, "He's a sexual predator who made my life hell. I was completely controlled by him. It was a form of domestic violence, without the hitting. I think he never hit me because he was usually too stoned."
The 49-year-old parliamentarian has been suspended by Labour and could be deselected, after it was revealed he had been exchanged explicit text messages to 17-year-old student from Rochdale, Sophena Houlihan. It has since been reported Houlihan used to work as a dominatrix.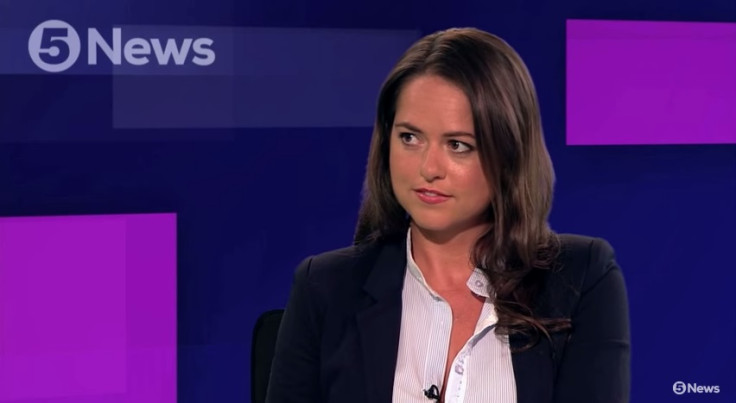 Elsewhere in the interview, Rossington said the MP had belittled her, made her watch pornography and tried to introduce her to sadomasochistic sex.
Danczuk and Rossington were married in 2002. They were divorced in 2010.
With his political career potentially in tatters, Danczuk has earned one unlikely ally. His second wife Karen Danczuk – a former Metropolitan Borough of Rochdale councillor who rose to public attention by posting selfies on Twitter – used Twitter to criticise Rossington, claiming she "sold her body for sex" and was not "whiter than white", and had caused her and Simon's two children further embarrassment.
Rossington has denied Karen Danczuk's accusations.
Karen and Simon Danczuk separated in June 2015. The MP said it was due to depression caused by his campaign against child abuse. The couple have two children.
In his statement Simon Danczuk accused Rossington of targeting him for five years. "Ever since I was elected an MP in 2010 she has been pestering journalists, trying to spread malicious falsehoods and defamatory allegations about me. I am led to believe she's been trying to get newspapers to enter a bidding war, asking for a six-figure sum for interviews to 'dish the dirt' on me.
"Out of respect for the fact she is the mother to two of my children I have not responded to her continual abuse and hoped people would see her years-long vendetta for what it is. But I can no longer allow her to continue to spread hurtful allegations that are totally unfounded and malicious."