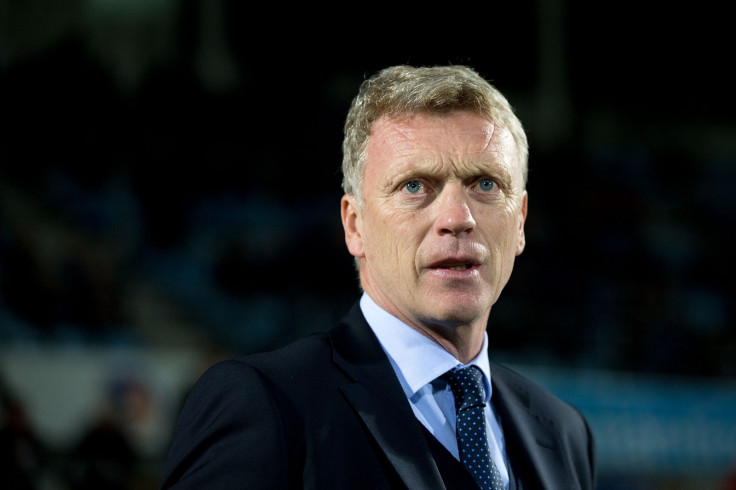 David Moyes's most challenging adventure in La Liga is about to start. The Scottish manager arrived at San Sebastian last November and he was clear when he was asked to underline his immediate objective for the rest of the season. "Avoid relegation and start designing a squad which is able to qualify for European competition"," said the former Manchester United boss.
The first part of the mission was accomplished successfully. Moyes showed his managerial skills and Real ended the season in 12th position, having been 19th in November. But now the honeymoon period is over, and the wind is blowing against Moyes.
Real Sociedad's president put pressure on the manager yesterday, naming him as the man responsible for some unpopular recent decisions in San Sebastian - namely a new deal for sporting director Loren Juarros and the likely contract extension for Gorka Elustondo, the most disappointing player in the Basques' recent history.
Here are the major challenges facing Moyes this summer:
1. The transfer market. When the Scot arrived at Anoeta Stadium, he was seduced by Real Sociedad's philosophy. "Optimise the club's financial backing and youth academy resources," Moyes was told. Accustomed to the British way of operating, he asked for full decision-making powers.
During December, Moyes suggested some players who would have added speed, quality, muscle and goal scoring skills to the club, but the weeks went by and he had to face the reality of his current situation, with Sociedad incapable of closing a single deal. They even dismissed some options, such as Etienne Capoue, whose €1 million loan fee was deemed too expenasive.
Moyes knows that, in a way, football is like Fórmula 1. A potential world champion driver needs a top quality car and, without engine, power or reliability, not even Fernando Alonso makes miracles. It works the same way in La Liga.
That is why Moyes is travelling here, there and everywhere to scout the players he needs> But Real Sociedad are not Barcelona or Real Madrid. They can not sign the first desired options; instead of fishing with a hook, they use a trawl. In other words, the club is sending out something akin to a mailshot, scouring the earth for interesting players - many of them playing in Premier League, in the hope that some of them will accept their offer.
The main priority was Danny Ings. Real Sociedad's board of directors were very optimistic. However, the reality conspires against Real Sociedad. Burnley's star forward will sign either for Liverpool or Tottenham, unless something hugely unexpected happens.
Apart from England's U-21 striker, Real Sociedad have contacted Arsenal, Anderlecht and Manchester United to try to sign Joel Campbell, Dennis Praet and Adnan Januzaj. But all these operations are difficult, as other potential buyers are lurking.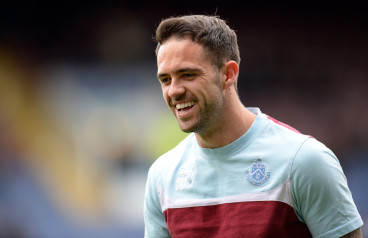 United's Belgian winger spent some days in Marbella last week and it was reported that Moyes was travelling to the South of Spain to convince him. But Real Sociedad officials told IBTimes UK that "Moyes has not been in Marbella, and he has no plans to travel". However, they did not denied their interest in Januzaj.
Will Real Sociedad announce a new signing before July? Unless they change their mentality, that looks unlikely. Moyes's CV helps to open doors. But in football, that is not enough. Without money, you are important, unless your sporting director is Sevilla's Monchi. But Real Sociedad's Lorenzo Juarros is far from Spanish football's 'King Midas.'
2. Tactical flexibility. Moyes wants to put his know-how into practice and one of the things he wants to introduce is the surprise factor. That is the reason he told the world that he would sack the "mole" who was filtering the lineups to certain newspapers. And that is why he wants to develop two or three systems during preseason in order to avoid predictability.
During the last few months, he has watched videos and footage of former Sociedad coach Philippe Montanier's squad, which delighted the whole of Europe with a 1-4-3-3 system. His idea is to be aggressive against smaller clubs - Real's Achilles' heel last season - and to keep the consistency against the bigger team.
Following this line of thought, the 1-4-1-4-1 line-up may be resurrected in San Sebastian. But new tactics need time and it seems clear that no players will arrive by 4 July, when preseason begins.

'Bale has been under constant scrutiny this season. He has even been abused by his own fans in the training ground's car park. Analysing his statistics -13 goals, nine assists- we can not say that his performances have been poor, but taking his cost into consideration, it is fair to say that fans were expecting much more from him. And the context matters.'
Read Oier's piece on Gareth Bale here (pic: Getty)
3. The media. Moyes has made a big effort to seduce Basque journalists following his arrival to San Sebastian, the same trick he tried with British reporters after landing the United job. However, once again, it appears the charm offensive has been unsuccessful, and Moyes has faced concerted criticism since his Anoeta adventure began.
The criticism is curious, as his predecessor, Jagoba Arrasate, was constantly praised even when he left the team in 19th position (Sociedad, by the way, have the 8th biggest budget in La Liga). But the improvement overseen by Moyes isn't enough for many critics, who don't like his defensive, long-ball tactics, even though they brought vital clean sheets last season.
The Scot has been reprimanded for his lyfestyle - he is still living in a five-star hotel as he has yet to complete the purchase of a new house. His efforts to hide lineups and tactical information arouse criticism as well, even though everyone in Spain knows this is common practice in the United Kingdom.
As long as results are good, Moyes should not be worried. When John Toshack arrived in San Sebastian in 1985, he faced a very similar situation... until he won Copa del Rey and critics had to remove their fingers from their triggers. The majority of Real's supporters adore Moyes and praise his "professionalism" and the club's metamorphosis since his arrival - but his credibility is at stake this summer.
4. Premier League temptation. In the last months, rumours that Moyes will resign have been the talk of the town. On the one hand, because of Newcastle, Sunderland and West Ham's interest in former Everton manager. On the other hand due to leaks from the club, which have allowed people to know some of the discrepancies between the football philsophies of Britain and San Sebastian.
Moyes has repeated several times that he just wants to stay in San Sebastian. But if he proves unable to sign the players he wants, he might just accept a return to the Premier League. President Aperribay has shown his will to provide his manager with good players, but so far, he has not been able to sign a single player.
---
Oier Fano Dadebat is a Spanish journalist who divides his time between San Sebastian and London. You can find out more about him on Twitter @oierfano.