In a controversial interview that has enraged many in the US, former New York mayor Rudolph Giuliani criticised the Black Lives Matter movement calling it "inherently racist and anti-American". He said people from the black community were more prone to killing each other than being killed by the police.
The former politician and lawyer made the comments while on the CBS show Face the Nation on 10 July, in response to the racially-driven uproar following the killing of two black men by white police officers and later, the shooting of officers by a black gunman in Dallas. He said that the BLM movement had ultimately put a target on the backs of police across the country.
"Black lives matter, white lives matter, Asian lives matter, Hispanic lives matter. That's anti-American and it's racist," Giuliani said on the show adding that the movement encouraged the killing of police officers. "They sing rap songs about killing police officers and talk about killing police officers and they yell it out at rallies and the police officers hear it."
Explaining that violence is too prominent in the black community he suggested that children be taught to respect authority. "So if you want to deal with this on the black side, you've got to teach your children to be respectful to the police, and you've got to teach your children that the real danger to them is not the police. The real danger to them, 99 out of 100 times [is] other black kids who are going to kill them; that's the way they're gonna die.
"Now on the white side, we have to understand whether we get it or not there's an extraordinary fear of the police, and police have to institute a policy of zero tolerance like we did for crime in New York. Zero tolerance. No disrespect," he added.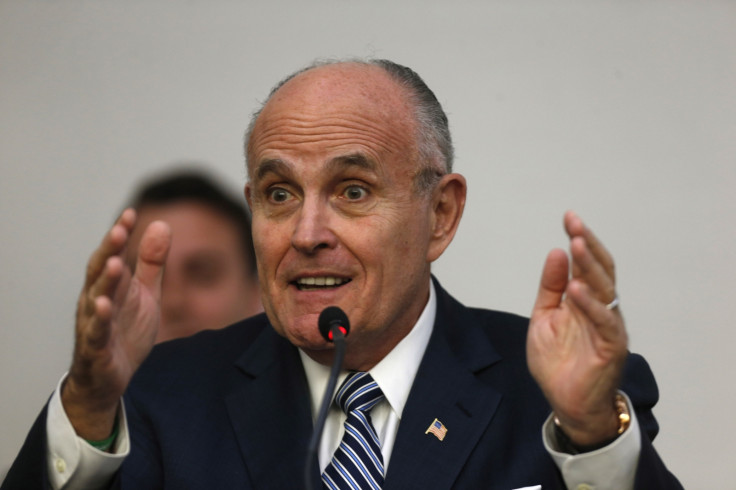 Watch the complete video below:
Since the airing of the show, Giuliani's statements have drawn strong criticism with many labelling him racist.