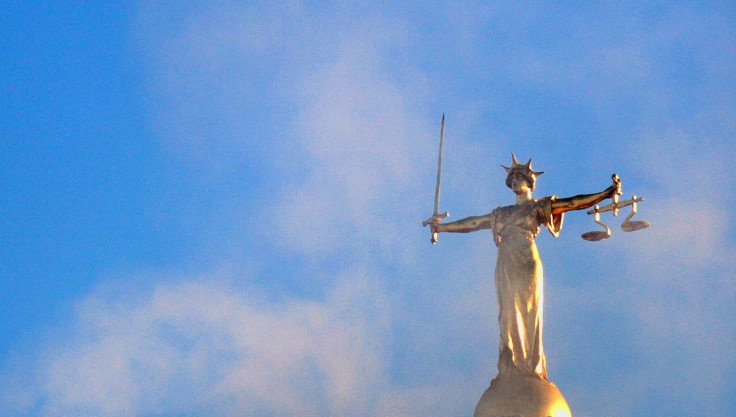 A former soldier in the UK has been jailed for racially abusing his Sikh neighbours by calling them "Isis slags and "Isis b****es". Christopher Blurton has been sentenced to 10 months in prison over the slurs, including threats to "slice them up" over a three-month period in 2015.
Derby Crown Court heard that the 51-year-old even sent his two female neighbours a note complaining about the state of their garden, in which he claimed they were members of the Islamic State (Isis) terrorist group. Blurton denied writing this on the note.
Blurton had initially denied charges of racially aggravated harassment between 28 June and 19 August 2015, however, he was eventually found guilty on 16 September. He reportedly shouted abuse from his garden, yelling "dirty Pakis", "Isis slags" and telling them that he would "burn the holy Koran".
A neighbour told the Court: "[It] will be quiet and then we would hear racist remarks such as 'hope the dirty Pakis die'."
Blurton claimed that he was only shouting at his TV, while a probation officer noted that he would drink five times a week. Clive Stockwell, defending, said that his client had a drinking problem, however, sentencing recorder Adrian Redgrave said the accused showed "not the faintest glimmer or remorse".
"You frightened these two young women," Redgrave said. "They felt that they needed to move out. Your criminal record shows that you have resorted to violence in the past and had committed offences when in drink."
The incident has sparked concern among the British-Sikh community, who have been dealing with increasing racism due to being mistaken for Muslim terrorists. However, the racism has predominantly been targeted at male Sikhs, who are easily identifiable due to wearing a religious turban.
"This case will shock many people," Davinder Singh, adviser to Sikh Federation UK, said to IBTimes UK. "It highlights the problem of what has popularly become known as 'mistaken identity'. Often it is Sikh men with turbans and beards that are the focus of hate crime, but this case shows Sikh women also face racial abuse."
Last week, officials from the Sikh Federation UK met with Lord Bourne, the Minister of Integration, to raise concerns about the UK Government's response to hate crime targeting Sikhs. They have also urged Home Secretary Amber Rudd to issue an urgent statement on what action the UK Government intends to take on this issue of hate crime as a result of "mistaken identity".