Storms Robert, Penelope and Kamil could be battering the UK this winter
Names have been chosen for the UK's upcoming winter storms.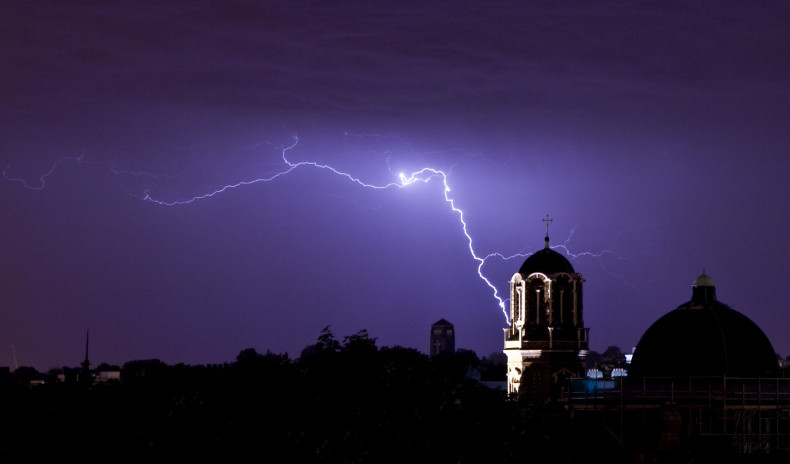 The Met Office has released the list of UK storm names for 2016/17 – and yours could be among them.
The Met Office launched the "Name Our Storms" project in 2015 in the hope that it would raise awareness of severe weather. The British public submitted roughly 10,000 names last year when the project was launched and the Met Office has returned to those suggestions once again for this year's list.
Storm Robert, Storm Barbara, Storm Thomas and Storm Malcolm have made it onto the list for this storm season, alongside others. A Polish name – Kamil – has also made the cutoff this year.
"We have seen how naming storms... raises awareness of severe weather before it strikes," said Derrick Ryall, head of Public Weather Service at the Met Office. "We hope that naming storms in line with the official severe weather warnings here will ensure everyone can keep themselves, their property and their business safe and protected at times of severe weather."
Storms moving in from the Atlantic often make first landfall on UK shores. The Met Office will be naming these storms from the list when they have the potential to cause "substantial impacts" in the UK or Ireland, ie when there is the potential for an amber or red weather warning for wind or rain.
Similar to the US National Hurricane Center's storm naming convention, no names beginning with the letters Q,U,X,Y and Z have been chosen. However, some people have taken to Twitter to joke about the "discrimination" against these letters.
The full list of 2016/17 storm names are: Angus, Barbara, Conor, Doris, Ewan, Fleur, Gabriel, Holly, Ivor, Jacqui, Kamil, Louise, Malcolm, Natalie, Oisin, Penelope, Robert, Susan, Thomas, Valerie and Wilbert.
There are currently no severe weather warnings in place in the UK and the Met Office has not issued any forecasts for storms headed our way so far.
Last year, many Britons took to Twitter in amusement at the first round of storm names, which included Storm Nigel, drawing connotations with the Ukip leader. Others were thrilled to see a storm named after TV personality Katie Hopkins.