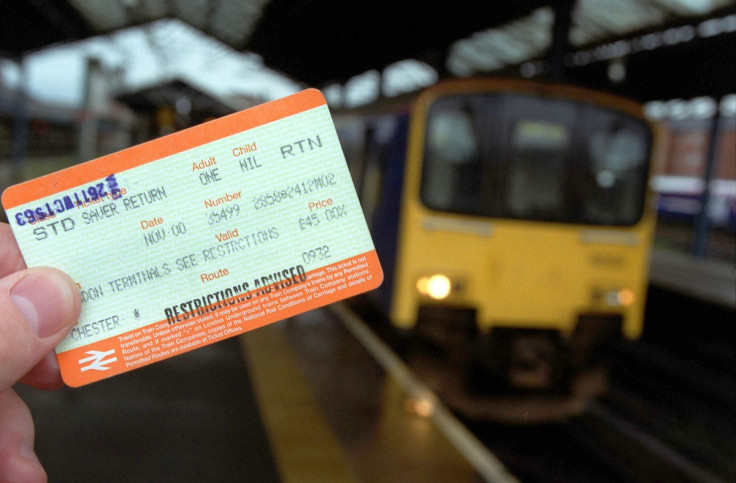 A former stockbroker who dodged paying full train fares for a month in order to "afford food for his family" has been sentenced. Perry John Bliss, 42, from Cobham, Surrey, admitted in a previous hearing to 42 offences in relation to travelling with the intention of avoiding paying the full amount for his train journeys from his home to London Waterloo between March and April this year.
Bliss was described in Redhill Magistrates court as a family man who has made two "bad decisions" in his life. The first of these occurred when he had a fight in central London with a disgruntled former employee who he fired for failing a fit and proper test, resulting in "two years of threats" against the defendant.
He was convicted for Actual Bodily Harm (ABH) and received a three months' custodial sentence and the loss of his job. His redundancy meant he and his family "lost the lifestyle" they were used to, as well as large amounts of debt for Bliss.
After getting a new admin job in the City of London, Bliss made his "second bad decision" by attempting to not pay the full train fare for a months' worth of journeys between Cobham and London Waterloo in order to save more than £100 ($121) fare.
Bliss admitted to travelling on the South Western train from Cobham without paying the £4.91 fare and then and "knowingly and wilfully" travelling further than the fare he paid for on the return journey home. His defence team argued that the offences only equated to 20 working days' worth of offending and therefore the charges "look far worse" than they are.
Bliss has now been sentenced to 60 hours' unpaid work within the next 12 months and ordered to pay more than £1,200 in compensation and court costs. The judge at Redhill magistrate's court said he took into account Bliss pleaded guilty to the charges at the earliest possible opportunity and that he was attempting save money "to afford food for his family" by not handing him a suspended prison sentence.