Former Ukip leader Henry Bolton was slammed by his wife in a damning interview on Good Morning Britain today (28 February).
Tatiana Smurova-Bolton opened up to Susanna Reid and Piers Morgan about the breakdown of her marriage and how the politician "betrayed" her and their two children.
Bolton, 54, was dramatically ejected from the leadership earlier this month following a scandal over his affair with 25-year-old Jo Marney. He was sacked by party members – despite claiming that the "romantic side" of their relationship was over – after racist messages concerning Prince Harry's fiancée Meghan Markle emerged.
The pair have now rekindled their relationship and have been seen out together since the extraordinary meeting earlier this month, and there is talk that they may get married.
But it's not a happy ending for Bolton's wife Tatiana, as the heartbroken mother criticised her husband on live television over his decision to walk out on the family.
She told GMB: "It was shocking, I could never have imagined my husband doing something like that to me and to our family.
"I trusted him 100%. I supported him throughout the years... What happened to me at Christmas was so shocking to me, and so deeply hurtful, that I just couldn't make any sense of what was going on.
"It's shocking - so shocking. He was sacrificing his family to politics. Equally I believe someone who walks away from his family and betrays them and shows zero respect, is incredible."
Smurova-Bolton also claimed that their marriage was happy up until their shock split and rejected claims that they had broken up before his relationship with Marney surfaced.
She continued: "He cancelled our trip to Russia and then he said he was leaving to go back to the UK. At no point did he say the relationship was over.
"He met this woman on December 16 but he was back with me on December for our younger daughter's Christmas party.
"Only after this things got gradually worse. It wasn't until then he was not the way he would normally be with me. He said it was just work. In reality, he was in touch with this woman.''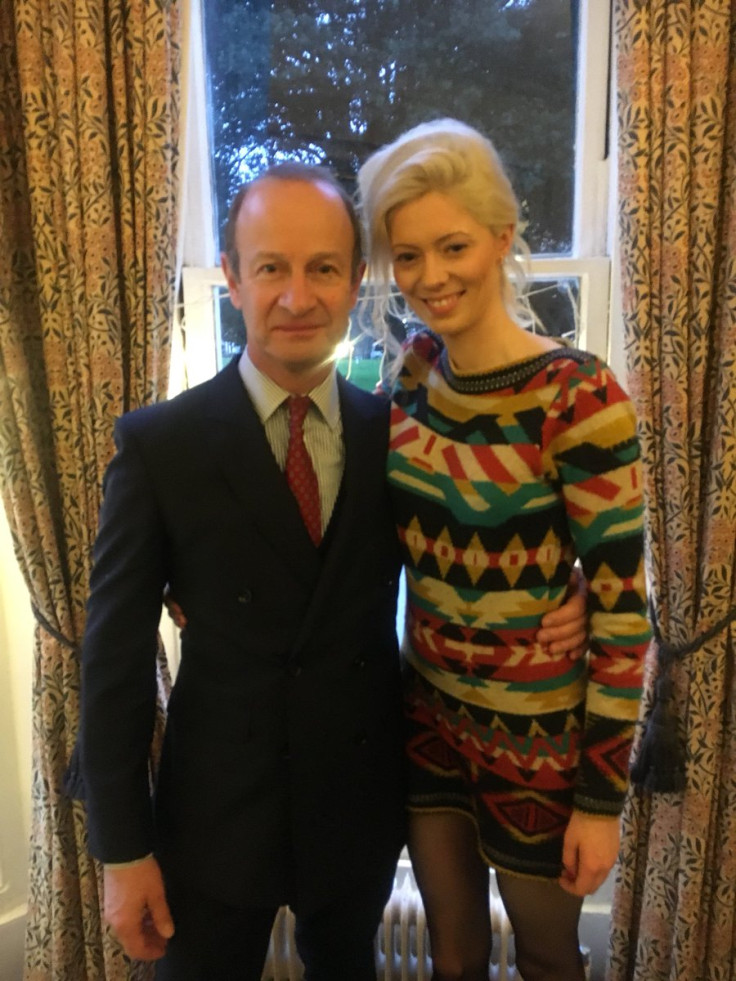 When asked last week if he and Marney were in a relationship, Bolton said: "That's a yes."
GMB viewers have reacted to Smurova-Bolton's interview in their droves, with one person tweeting: "Disloyal to his wife, and disloyal to his party. Henry Bolton would have made an exemplary Tory MP in another time and place. #UKIP"
While another said: "@_HenryBolton Seen your wife on #GMB. As a father I cannot understand that you left your wife & 2 kids over Christmas. Your wife looks to be a very gracious lady & clearly does not deserve your terrible behaviour. You will regret this decision in mths or yrs to come @piersmorgan"
A third added: "Perhaps Henry Bolton's estranged wife should see herself as having a lucky escape. I know it is not so easy though when your family is involved and the new relationship is being flaunted all over the media."