The Institute for Direct Democracy in Europe (IDDE), a European political group linked to Ukip, has lost a legal battle to restore access to EU funds that had been suspended over fraud allegations.
The IDDE is a Eurosceptic foundation affiliated to the Alliance for Direct Democracy in Europe (ADDE) - a pan-European political party dominated by Ukip MEPs. The ADDE - made up of 27 MEPs - also includes members of the German hard-right Alternative für Deutschland party.
The European Court of Justice (ECJ) rejected an IDDE appeal for the release of €670,655 (£587,389) in EU funding that had been blocked while the EU's anti-fraud office, Olaf, investigated the institute.
Two sources told the Guardian that the loss of access to EU funding meant that both the IDDE and the ADDE were effectively defunct. They called the ruling "a wrapping-up exercise".
The European Parliament initially froze IDDE access to bloc funds in December 2016 when an investigation was opened into the group's "presumed irregularities".
It was alleged that Belgian, Dutch and Polish donors had given money to the group in exchange for lucrative contracts that were part-funded by the EU, the Guardian reported. The contracts were deemed irrelevant to the group's purpose of debating European public policy.
The IDDE was appealing for the release of its 2017 funding of just over €670,000.
In its ruling, the ECJ said it would be "illogical and even contrary to the requirement of protection of the financial interests of the EU [if parliament awarded EU money to] beneficiaries suspected of having committed serious irregularities".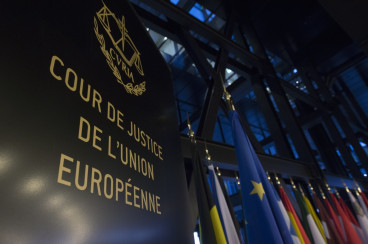 The IDDE was told that it would have to pay the parliament's legal costs. It is not clear exactly who will cover the full bill.
In 2016, the ADDE was forced to repay €173,000 after it was found to have spent EU funds on Nigel Farage's failed 2015 Westminster parliamentary campaign. EU funds are not allowed to be spent on national campaigns.
Simultaneously, the IDDE was told to repay €35,000 it had spent on Ukip polling in the UK and on a referendum campaign in the Netherlands on behalf of a Dutch Eurosceptic party.
Ukip MEPs are also under EU investigation for using funds to pay their assistants. Farage was docked half his MEP salary in January over the claim.