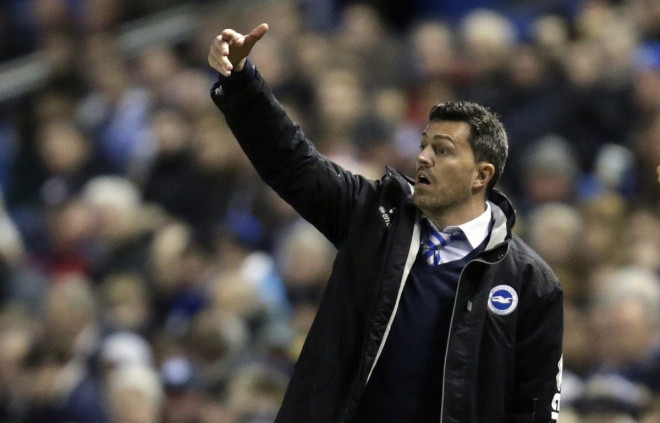 Former Barcelona star and ex-Brighton manager Oscar Garcia Junyent believes that Louis van Gaal will bring the best out of Juan Mata at Manchester United - and will have no problems dealing with Wayne Rooney's ego.
There have some doubts over how Mata will adapt to van Gaal's traditional system of playing without a number ten while his history of clashing with star players has suggested the Dutchman could be on a collision course with Rooney.
However, in an interview with IBTimes UK, Oscar, who played under van Gaal during his first spell in charge at Barcelona, believes he has the experience to deal with both situations.
"It will be van Gaal's decision where Mata will play but I believe in his 4-3-3 he could be one of the two playing in the midfield (shaping the game in front of the holder and behind the three attackers).
"Mata has played in multiple positions and with various teams. He can play not only as a playmaker. He also can play on the flank or even in the midfield. The good players always have a place in a team."
At Barcelona van Gaal opted to give a young Andres Iniesta a leading role ahead of other stars such as Juan Roman Riquelme and Rivaldo.
Questioned whether Mata could suffer the same fate in favour of Adnan Januzaj, Oscar said: "These are questions for him. All the good players can play together. He will try to make the most of all. In the big teams always there are some stars who must wait for their chance on the bench."
"Van Gaal is a manager who has always given opportunities to the young players. If he thinks one youngster can give more than one veteran he will not have doubt about using him."
Van Gaal was indeed the manager who gave Victor Valdes, Xavi Hernandez and Iniesta their debuts in Barcelona's first team and all three went on to become crucial cogs in the Blaugrana machine under both Frank Rijkaard and Pep Guardiola.
"He game the first opportunities to those players who gave Barcelona years of glory."
When asked about how Rooney will adapt to van Gaal's style alongside Robin van Persie, he said: "I don't think they will have problems"
"Van Gaal manages very well the egos and will certainly find a way to put the two together if he thinks it is best for the team."
"The players will have to know van Gaal's personality because at first it can be a little bit shocking, because he says things very clear and to the face. But I do not think he will have problems at this level because he is a man with much experience."
And when questioned about United's pursuit of Cesc Fabregas and his possible adaption to van Gaal's system, he said: "Cesc has grown in the philosophy of Barcelona and also has played in an associative team like Arsenal".
"But this is speculation. He is a Barcelona player".