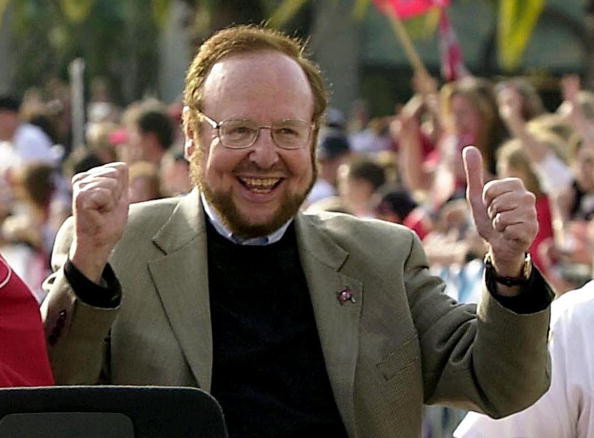 Born to Jewish Lithuanian immigrants who headed to New York in search of the American dream, Malcolm Glazer was the fifth of seven children for Abraham and Hannah.
The dream never really materialised for Abraham Glazer before his death in 1943, but his passing was the beginning of Malcolm's road to riches.
He inherited his father's wholesale watch and jewellery business, and quickly set out as a door-to-door salesman at the age of 15 to help support his family.
He briefly attended Sampson College, Rochester, but he dropped out, devoting himself to his various business contingencies in a bid to support his struggling family, and mainly his mother.
When he made it rich, he told St. Petersburg Newspaper: "Everything I made, I gave to my mother, Hannah. I fantasised that I was providing for my mother like her husband, actually. She always said to me, 'You're my son, you're my husband, you're my father.'"
Within six years, at the tender age of just 21, the future Manchester United owner was running a profitable business, and using the proceeds to invest in nursing homes and trailer parks amongst other real estate ventures.
It took a while for things to get going, but then Glazer created First Allied Corporation in 1984. A firm that specialises in ownership, management and leasing of community and neighbourhood shopping centres.
In 1994, after several unsuccessful takeover attempts of various businesses, Glazer and his son Avram, who now is one of the key decision-makers at Manchester United, bought Zapata – an oil company set up by former US President George Bush Sr.
Just one year later, Glazer was the proud owner of NFL team Tampa Bay Buccaneers, purchasing it for $192m (£114.8m, €141.2m). Following his passing, the Bucs website said: "A pioneering thinker, Glazer rebuilt the Buccaneers into a model franchise and a Super Bowl winner."
And that's no exaggeration. Before Glazer came on board, the Buccaneers hadn't won anything in their history. Using his business intuition, Glazer threatened to relocate the Floridian team to persuade the city to fund a new stadium, thus creating a true powerhouse in the NFL.
During his time with the Buccaneers, the team earned seven playoff spots, five playoff wins, and captured the prestigious Superbowl in 2002.
Rich McKay, general manager of the Tampa Bay team in its most successful years, told USA Today in 2003: "[The Glazers] are the perfect owners. They never dabble in personnel except when a budget decision of some kind is involved."
Manchester United legend Sir Alex Ferguson would echo these sentiments after Glazer made his biggest investment - the £790m leveraged buyout of Manchester United, which transformed him into a household name overnight.
Yet Ferguson's endorsement was not enough for vast swathes of United's support, who castigated Glazer for loading debt onto the club through his hostile takeover. Glazer had to borrow up to £500m to complete his purchase, and the deal transformed United from football's most profitable club into its most deeply indebted.
Even before Glazer made his move in the spring of 2005, club supporters had burned effigies of him in the street and shouted that they were going to kill him. Then, when Glazer's sons arrived at Old Trafford shortly after the deal, they mounted a vicious demonstration which forced the new owners to flee in a police fan. A small group of fans even renounced all ties with the club, going off to form a new non-league team, FC United of Manchester, in protest.
But, for all the fans' anger and protests, the club has still been able to invest in the world's best footballing talent, and churned out trophy after trophy since he took over, despite the travails last season. Manchester United's latest quarter results generated revenues of £115.5m – the highest amount the club has ever achieved - driven by a revolutionary 'slicing and dicing' approach to sponsorship deals, which has made United the envy of clubs the world over.
Glazer himself long ago relinquished control of the club, passing all his shares to his sons. His health steadily diminished until his passing on 28 May, leaving behind a wealth of $4bn. Not bad for a door to door watch salesman.